Easily access data in your live chat transcripts
Whatever your business goal — more leads, higher sales, or better service — Olark has the simple, functional live chat features to help you get there. Check out the summaries below to see how we approach core features like customization, automation, and reporting. You can also browse our help center and demo videos for more details, or start a free trial to experience user-friendly live chat firsthand!
Match your chat box to your brand
It only takes a few quick visual tweaks to make your Olark chat box look right at home on your website — and a stylishly on-brand chat box means more chats, more sales, and more happy customers.
Learn more about customization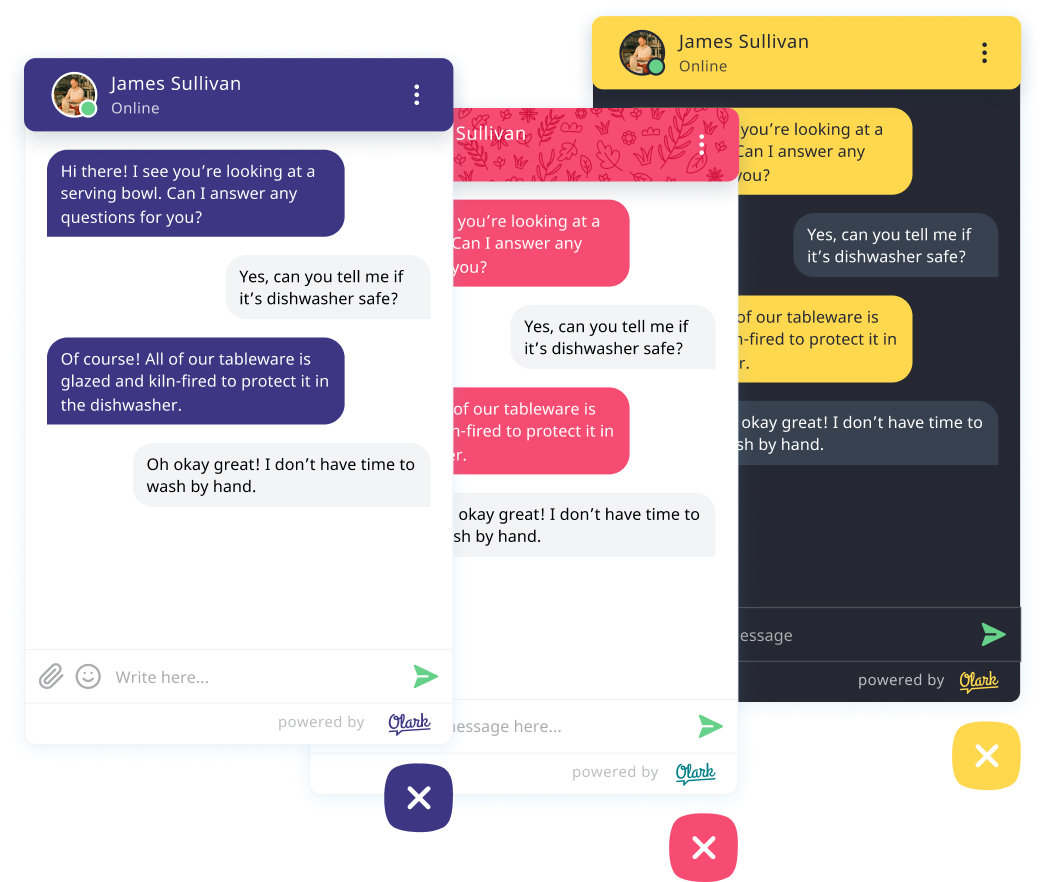 The live chat features you need to listen, learn, and improve.
Save time with automation
Use Olark's easy-to-configure live chat automation rules to engage more customers and speed up your workflow. Greet customers automatically, send custom messages based on visitor behavior, route chats to the right department, show and hide your chat box, and more.
Learn more about automated messages
Learn from live chat analytics
Olark's detailed live chat reports update in real time, so you can monitor chat volume, customer satisfaction, and agent activity as often as you need to make smart staffing and prioritization decisions — or have summary reports delivered straight to your inbox.
Take a look at our reports
Uncover actionable insights in transcripts
Live chat transcripts are full of actionable product feedback and information about your customers. Olark provides full access to your complete transcript archive, along with a user-friendly interface for searching, sorting, and filtering your way to the most relevant insights.
See how searchable transcripts work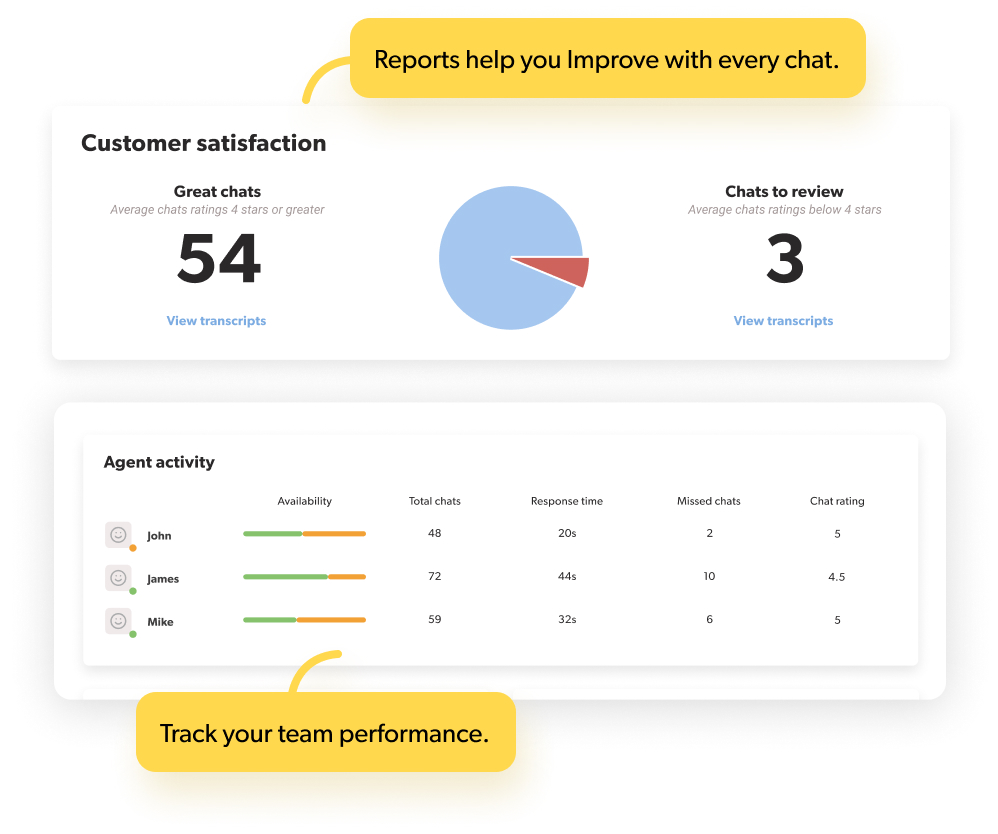 Custom chatbox forms
Arm your sales and support teams with powerful context by collecting information from your visitors before a chat begins. Ask them anything—from name and email to team size, product preferences, or problem type—by building your own unique forms with our flexible drag-and-drop editor.
Learn about collecting data with custom forms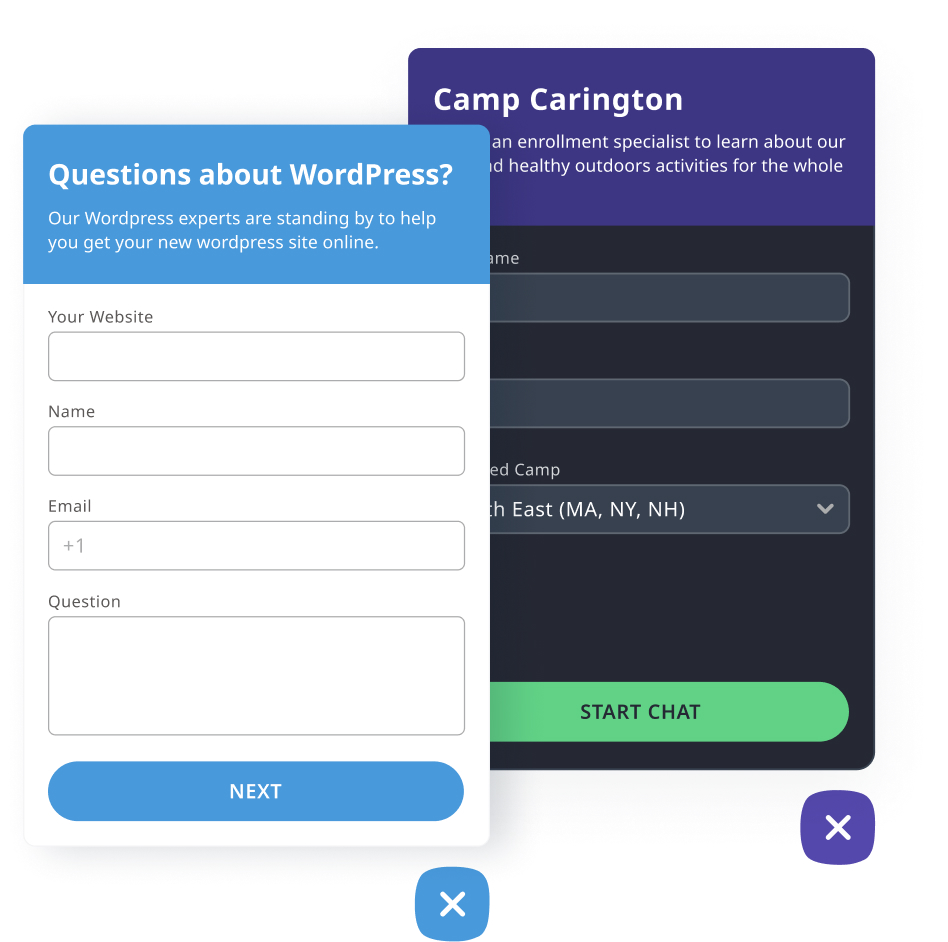 Engage customers in real time
Customers these days don't want to wait for an email response, and they definitely don't want to pick up the phone. Olark makes it easy to start a conversation with anyone browsing your website, so you can uncover more leads, close more sales, and get questions answered faster.
Learn why real-time chat is important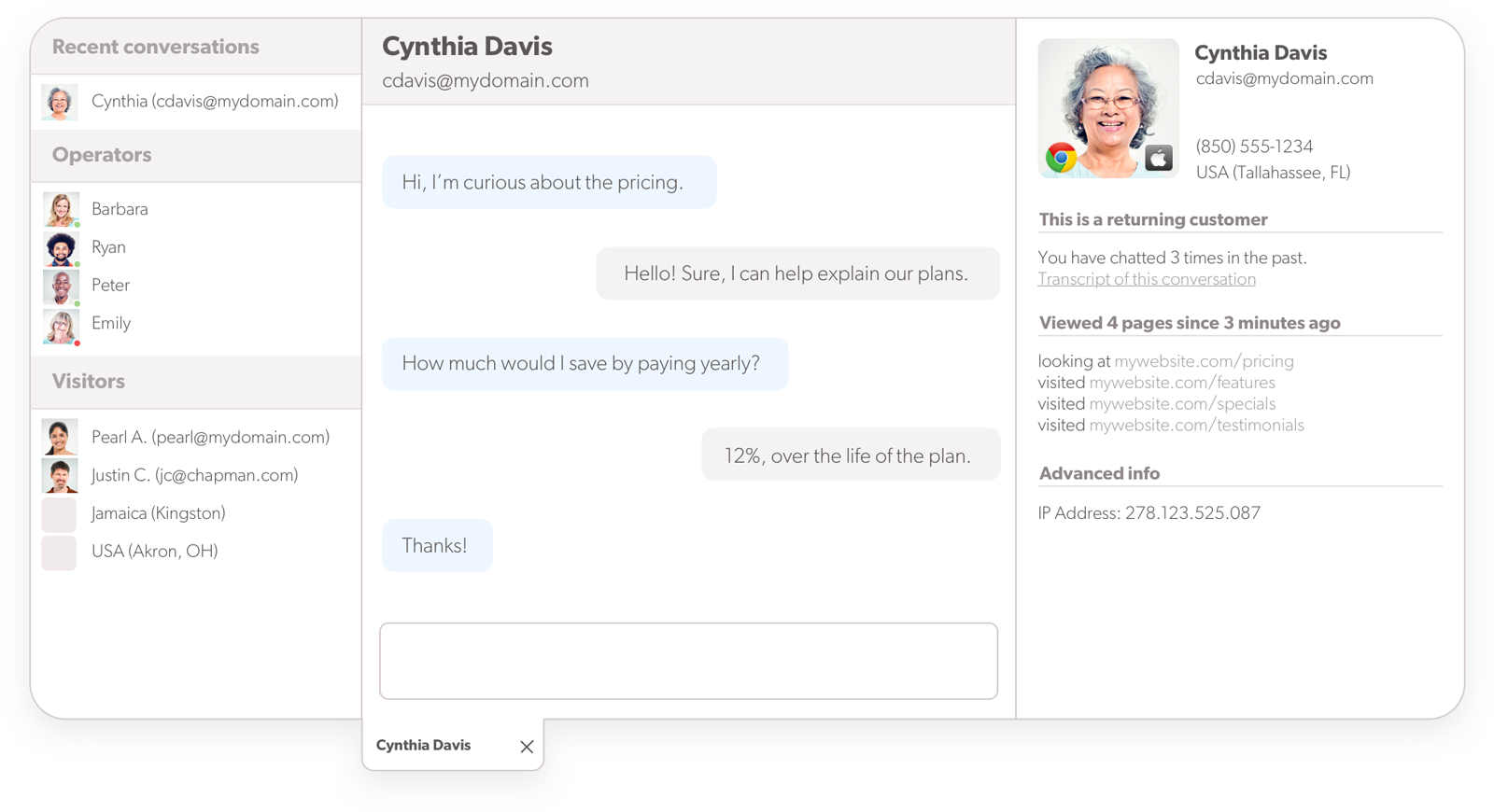 Go above and beyond with PowerUps
Give your Olark plan a boost with PowerUps — specialized live chat features for going the extra mile in sales, growth, and service. Flexible monthly billing and one-click activation make it easy to add, remove, or swap PowerUps at any time, so you pay only for the features you need.
Learn more about PowerUps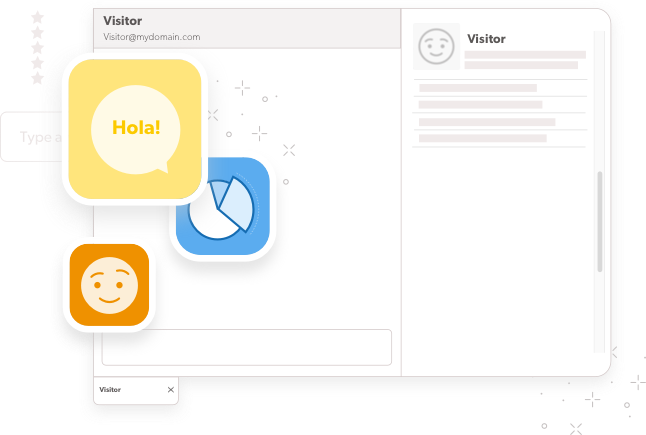 Keep your entire team on track
Managing a larger chat team? Olark makes it easy to distribute chats and monitor team performance, and our Shortcuts system gives everyone access to a shared database of canned responses for quick, consistent replies.
See how to manage your chat team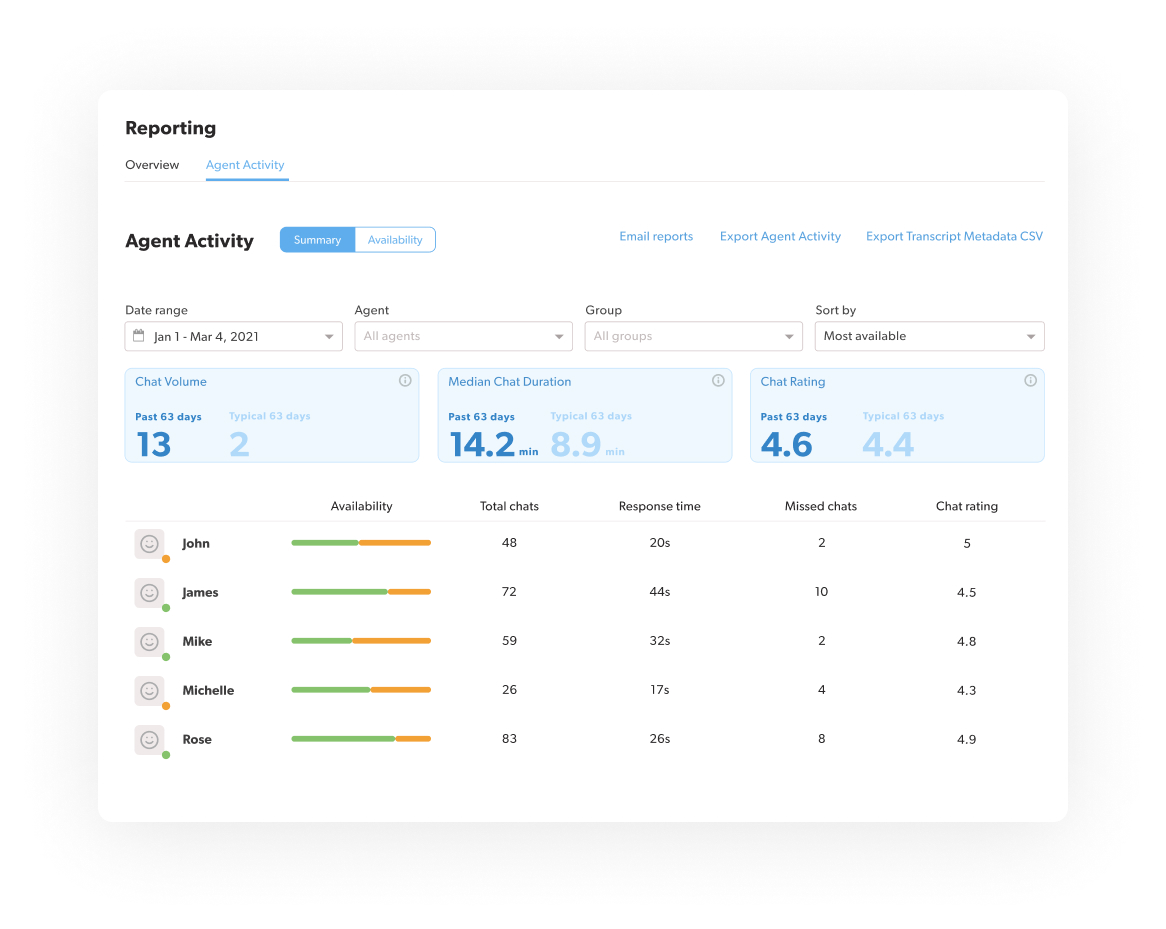 Integrate with your favorite software
Live chat is great on its own, but it's even better when it's connected to the rest of your sales, marketing, and support process. Olark's live chat integrations link chat with dozens of popular tools — from helpdesks and CRMs, to issue trackers, to Google Analytics — so you can easily share stories and data across platforms.
See our full list of integrations
Your next customer is on your website. Talk to them.