Learn from live chat analytics and reporting
Current data is useful data! Olark's live chat reporting gives you up-to-the-minute info on your chat volume, satisfaction ratings, and agent activity, so you can make smart staffing and prioritization decisions in real time.
When are you busiest on chat?
See which days, and what time of day, you get the most visitors chatting. This can help you set your staff schedule.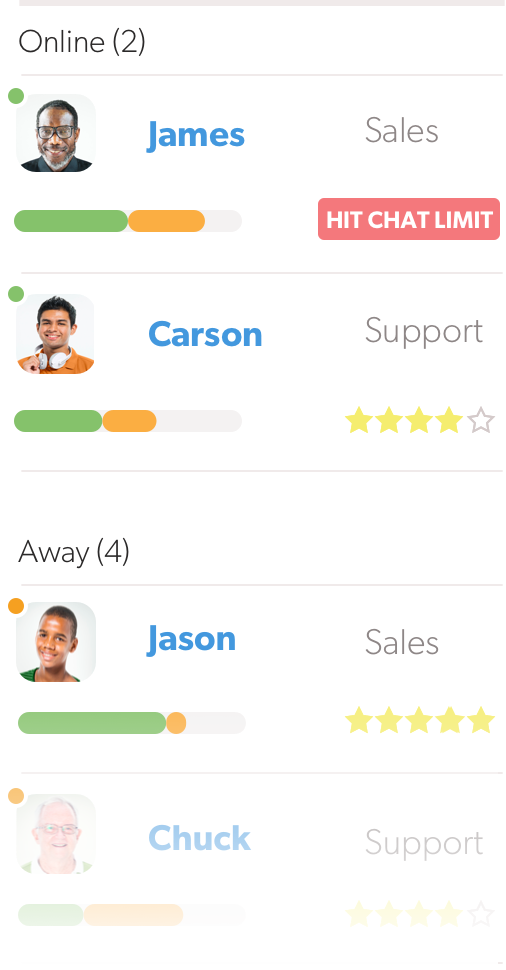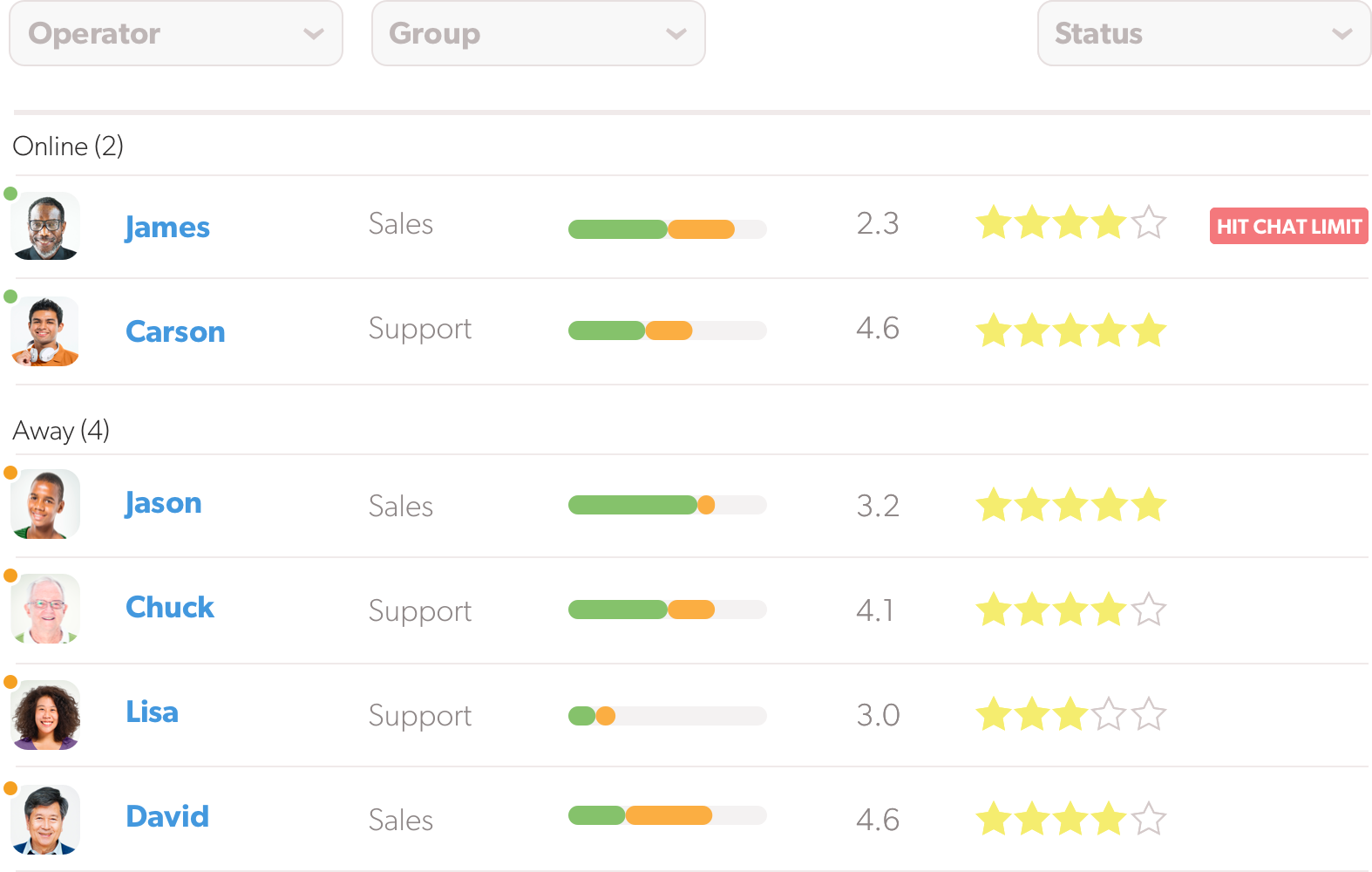 Easy access to the data you care about
Filter by satisfaction ratings
Click into a filtered view of high- and low-rated chats to see what customers, and your chat team, are saying.
Sort with conversation tags
Based on conversation tags, get a quick look at topics that are coming up most often in chats.
Receive email summaries
Olark can email you live chat reports daily, weekly, or monthly. Our Automated Email Reports provide an at-a-glance view of your real-time data so you can monitor usage trends, and share with the rest of your team.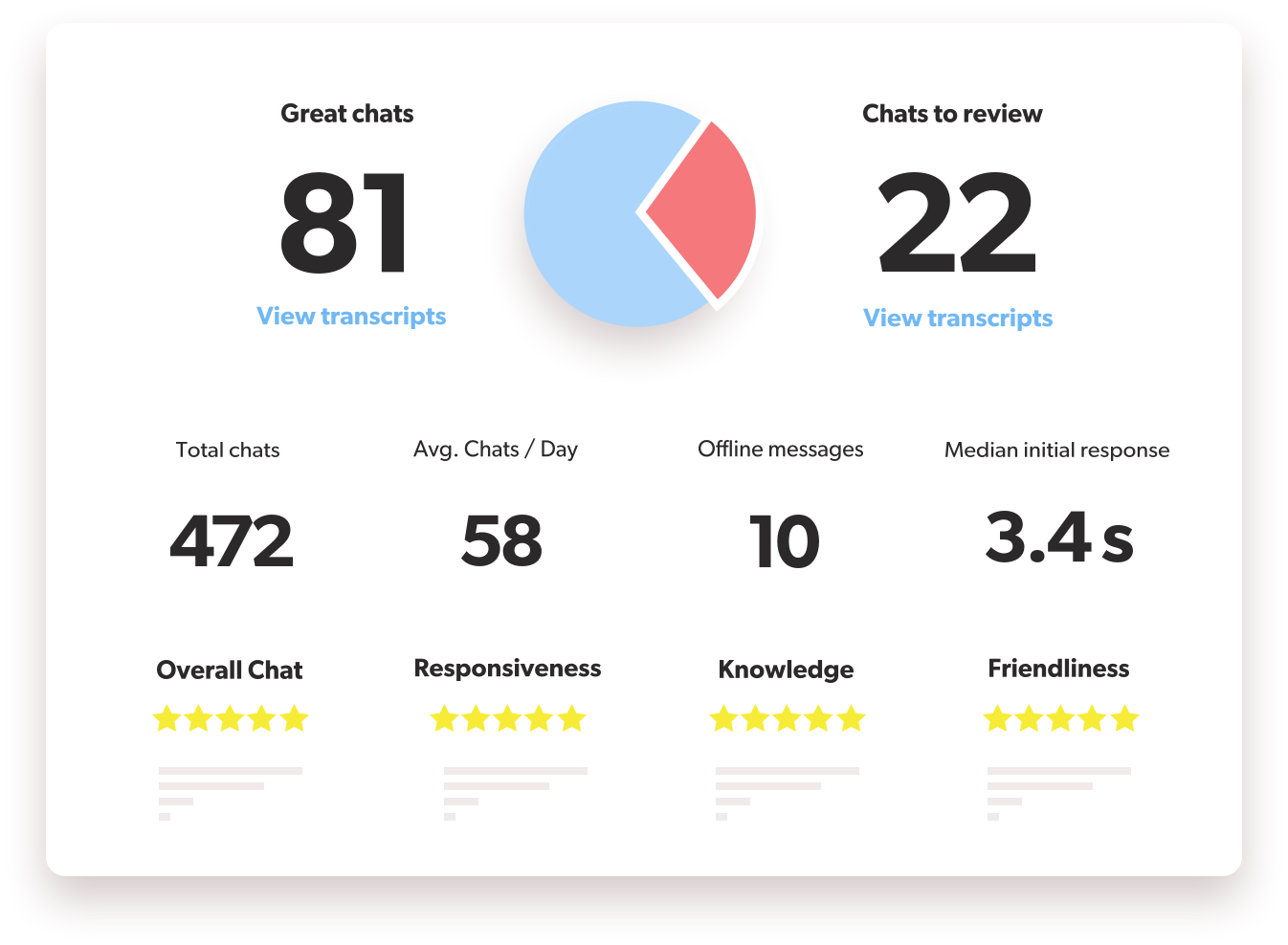 Your next customer is on your website. Talk to them.