There are some things only a person can do.
For everything else, there's CoPilot.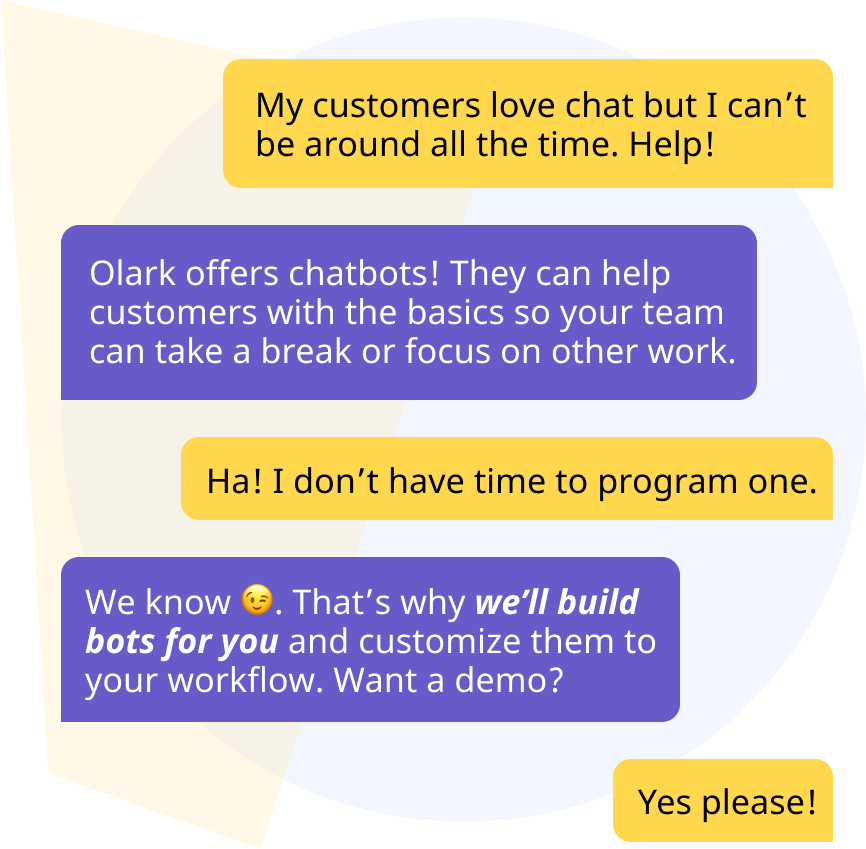 Automate Lead Generation
Use CoPilot to attract, capture, and qualify leads in your CRM for priority attention.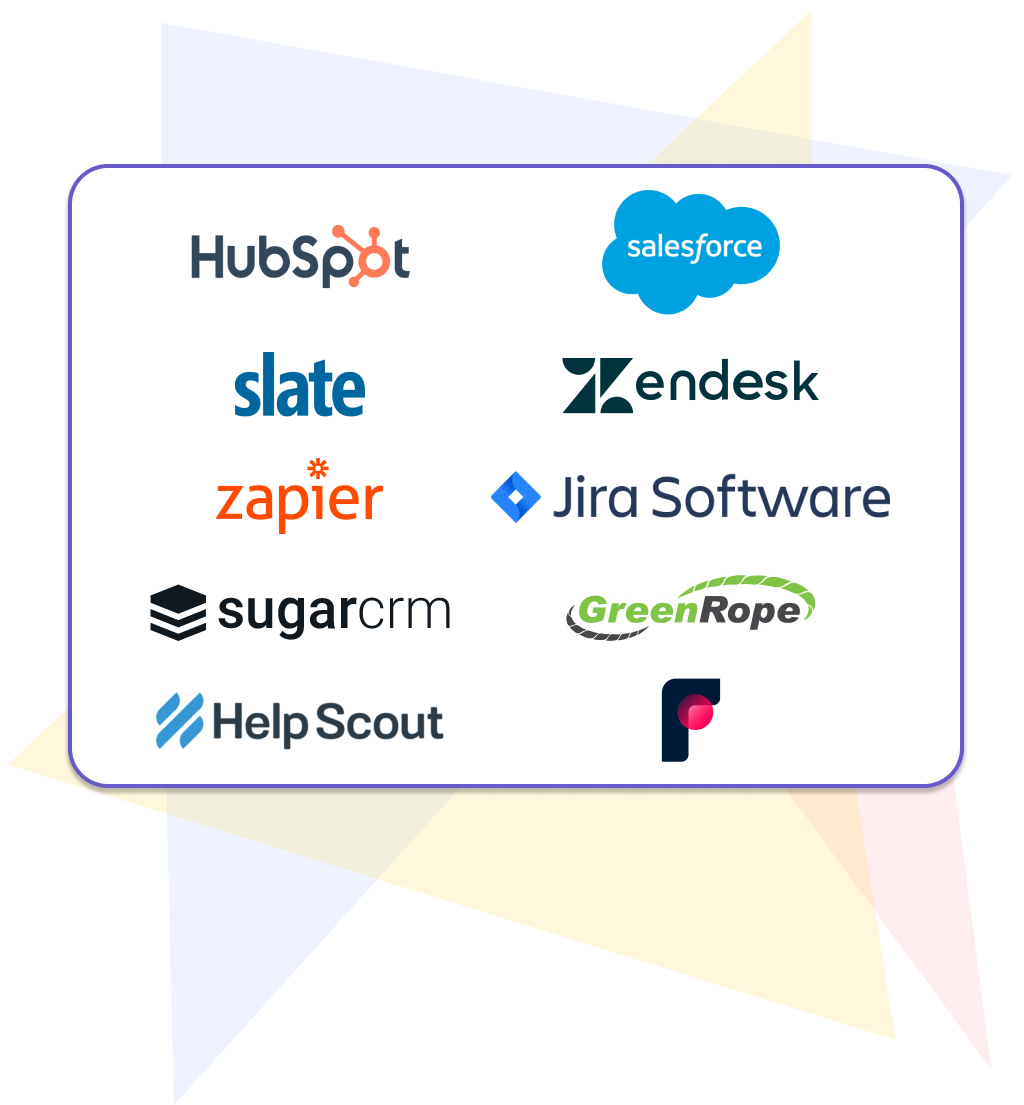 Convert traffic into pipeline
Set up the chatbox to auto-start a conversation based on triggers like:
which paid search ad they clicked on
which pages they've viewed
whether they're new or returning
Tell CoPilot which visitors matter most and how to greet them, and your bot will alert an agent when the visitor needs human help.
Book qualified leads into your CRM
Need to qualify leads before engaging? CoPilot can prioritize chats for sales followup based on visitor criteria you set and the questions you need answered.
From there, CoPilot can automatically capture contact info for followup, offer a link to directly book a call, or patch in the right agent.
No more sales reps tied up fielding irrelevant requests.
Report wins to your CRM or analytics platform
Save new leads to your CRM and report success back to your analytics suite to help your marketing team optimize campaigns.
We integrate with CRMs like Salesforce, Hubspot, and more. That means you can rapidly assign new contacts to the right rep and share chat transcripts, so sales won't miss a beat after the support handoff.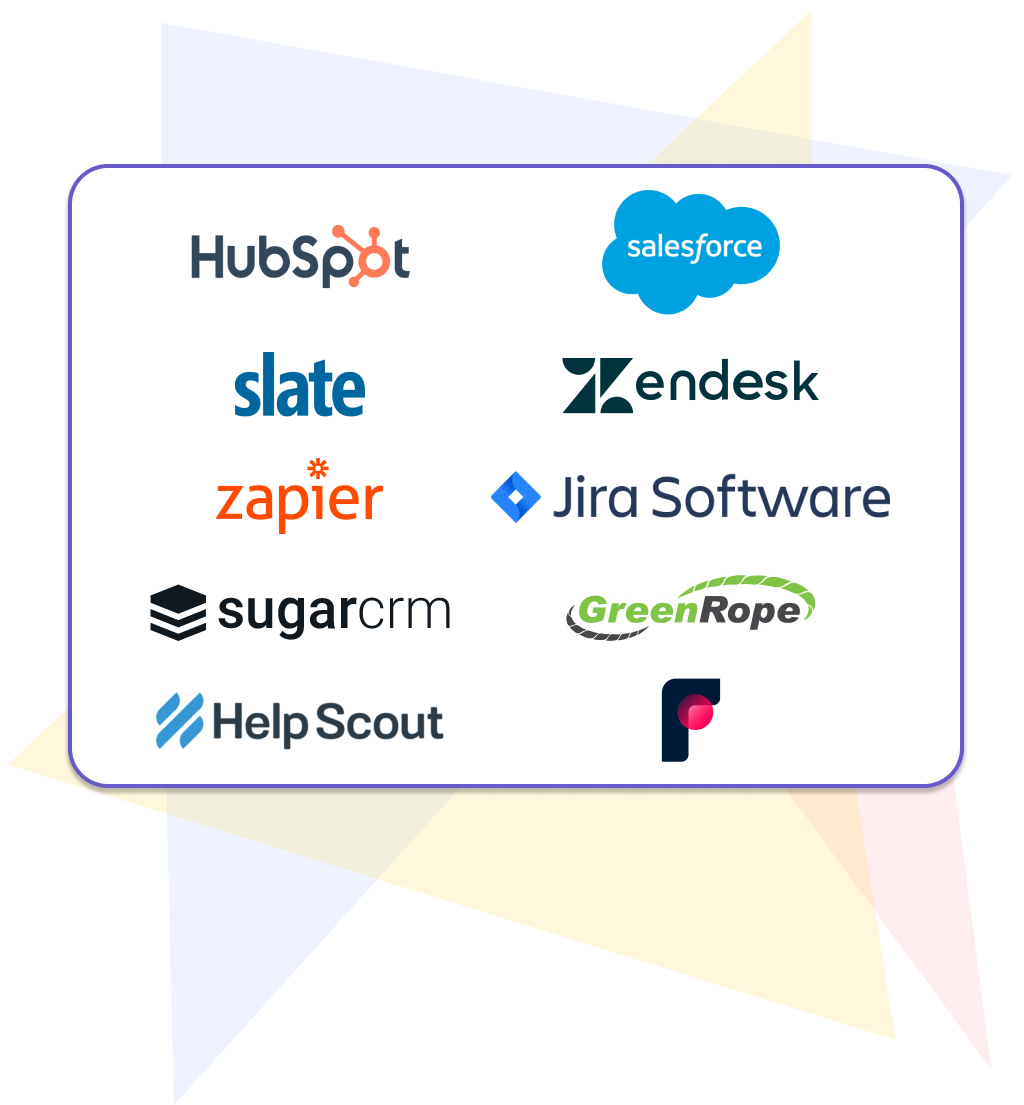 Make Life Easier for Support
Use CoPilot to improve chat response time and reduce repetitive tasks for agents.
Lower support volumes of FAQs
When we ask support teams about their biggest challenges, we consistently hear:
Agents get burned out answering the same questions over and over.
Customers don't read the FAQ pages.
CoPilot solves both. It uses AI to interpret questions and send the correct responses. Customers get faster replies, and agents can skip repetitive chats.
Automate admin tasks
Many chats require information an agent needs to do their job. CoPilot can automatically collect data like account emails, order numbers, or case IDs.
Other chats require follow-up tasks, like:
tagging a transcript for reporting
updating a CRM record
emailing the transcript to someone
CoPilot can be programmed to take admin tasks like these off your plate.
Route chats to the right agent
CoPilot can ask visitors questions or use Olark's Visitor Information to direct a chat to the best person to help. With visitor info, CoPilot can route chats in several ways:
Use a visitor's geolocation to send the chat to their correct sales territory
Route VIPs to their account manager based on their email or Salesforce info
Prioritize chats that have an open ticket somewhere else
Review our integrations and get inspired!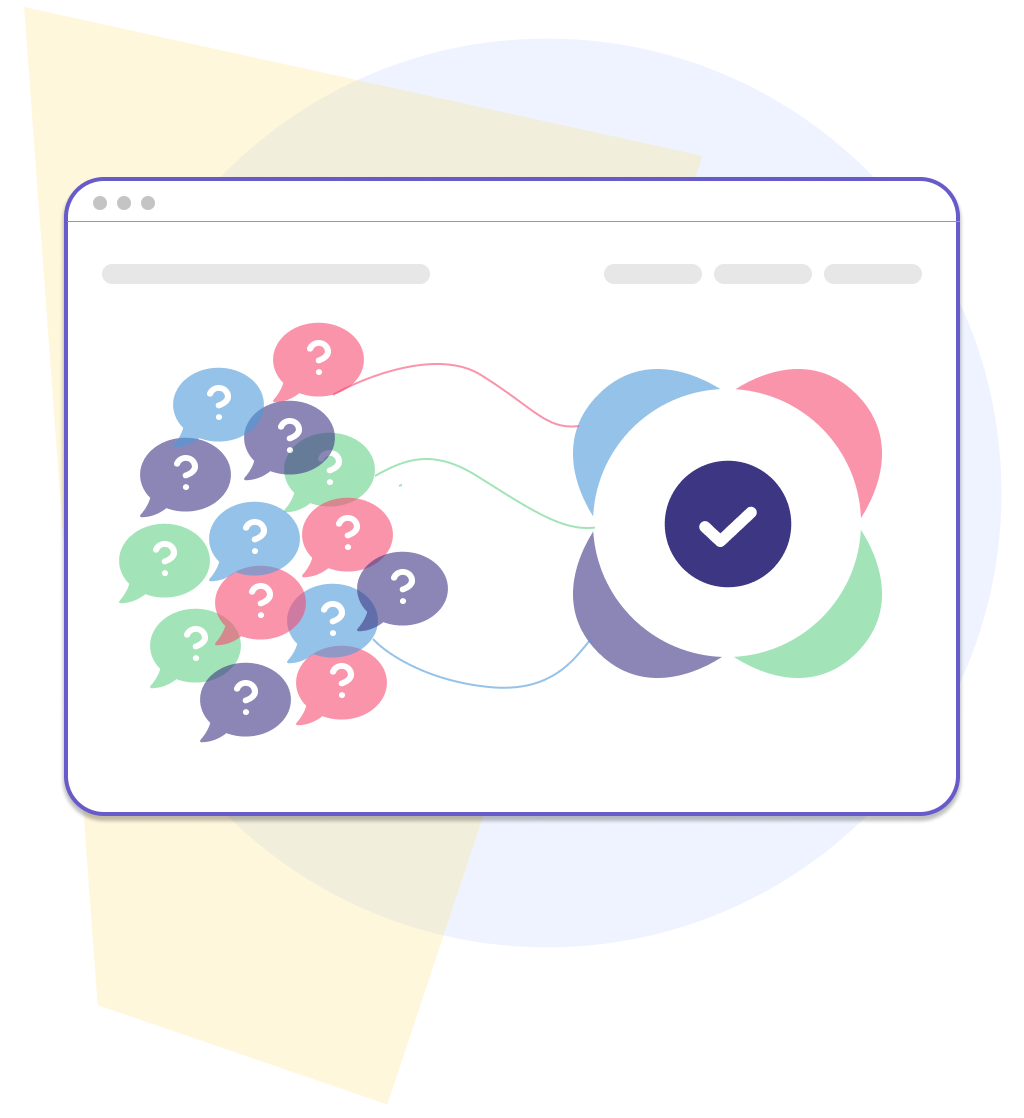 What makes CoPilot different from other chatbots?
Human-first design
You built your business on relationships, and so did we. That's why we designed CoPilot to support your success teams and salespeople, not replace them.
We build your bots
The most common hurdle to launching bots is that your people don't have time to build them. That's why we program the bots for you, according to your needs.
Accessible pricing
We've grown by giving every business the tools to compete. CoPilot makes bots available to teams on a budget, without cutting corners on quality.
Want to learn more?
Olark Pro is popular with teams who want advanced automations, a dedicated account manager, and Power Up features like real-time language translation and cobrowsing.
Got questions?
We can help.
Request a consultation call (it's free) and we'll help you decide whether CoPilot and Olark Pro are the best fit for your chat needs.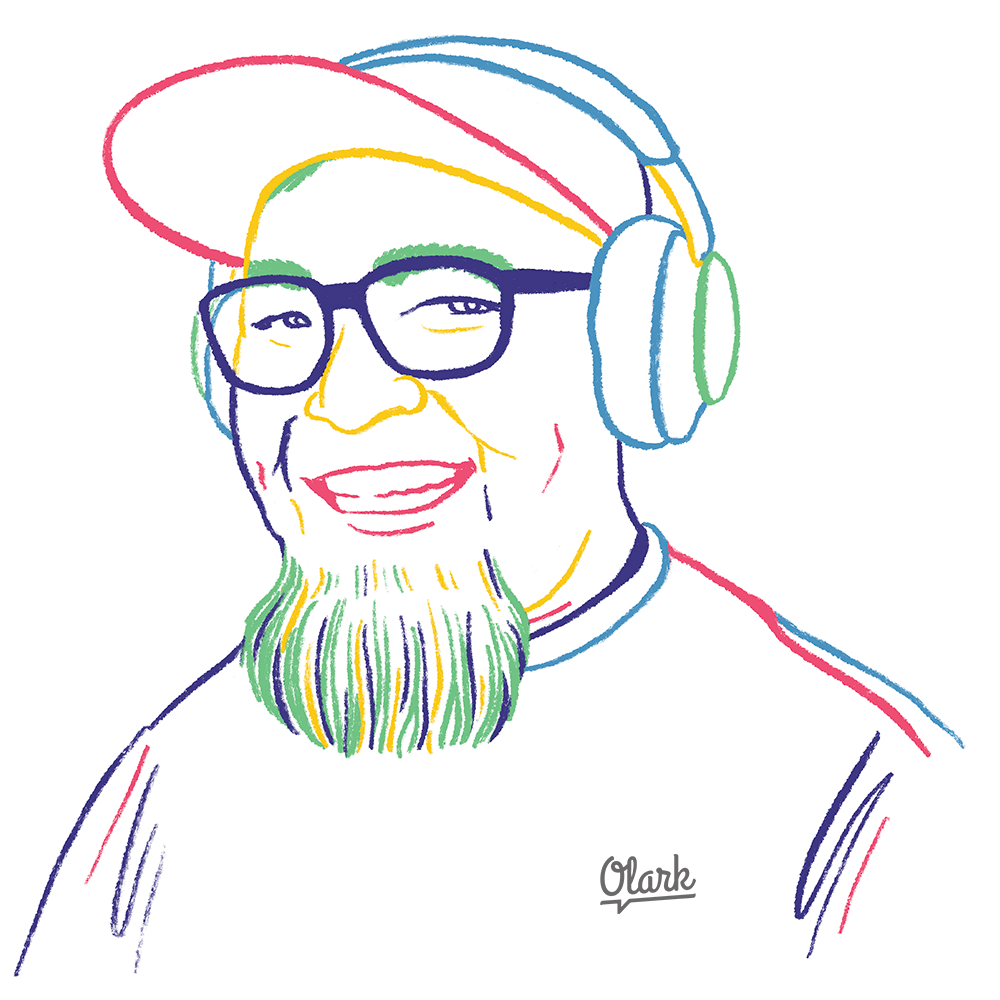 Hector, Olark Product Manager