Product Tour
Olark is easy to set up and super simple to use. Take a look at some of our helpful demo videos to get a feel for how Olark can work for your website.
Getting Started
New to Olark, or looking for a refresher on the basics? Check out this quick look at how simple it is to get started chatting with your website visitors.
Transcripts
Olark gives you a powerful transcript archive that stores every chat and offline message.
Reporting
Easily generate useful (and snazzy!) reporting to craft a picture of your website users.
Looking for additional help?
We've built a great Help Center that offers tons of detailed advice on getting the most out of Olark.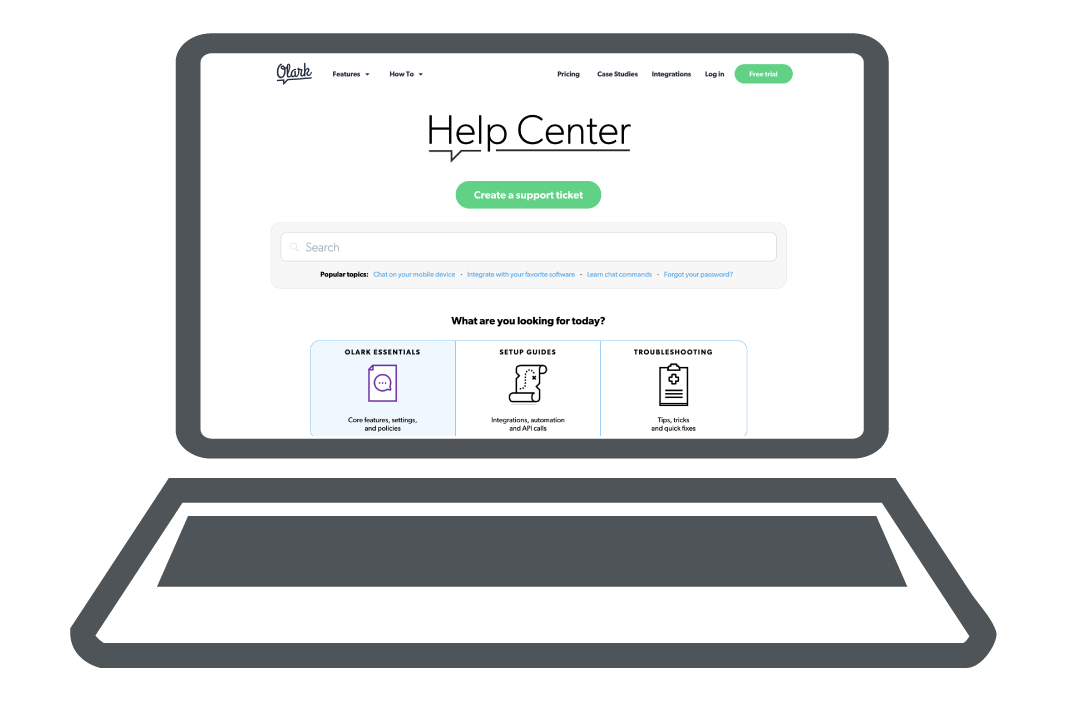 Your next customer is on your website. Talk to them.