Accessible Live Chat
Making business human means including all humans, especially those with disabilities. Olark built your chatbox to be ADA-compliant and exceed WCAG 2.1 AA standards so you can deliver live support to anyone who visits your site.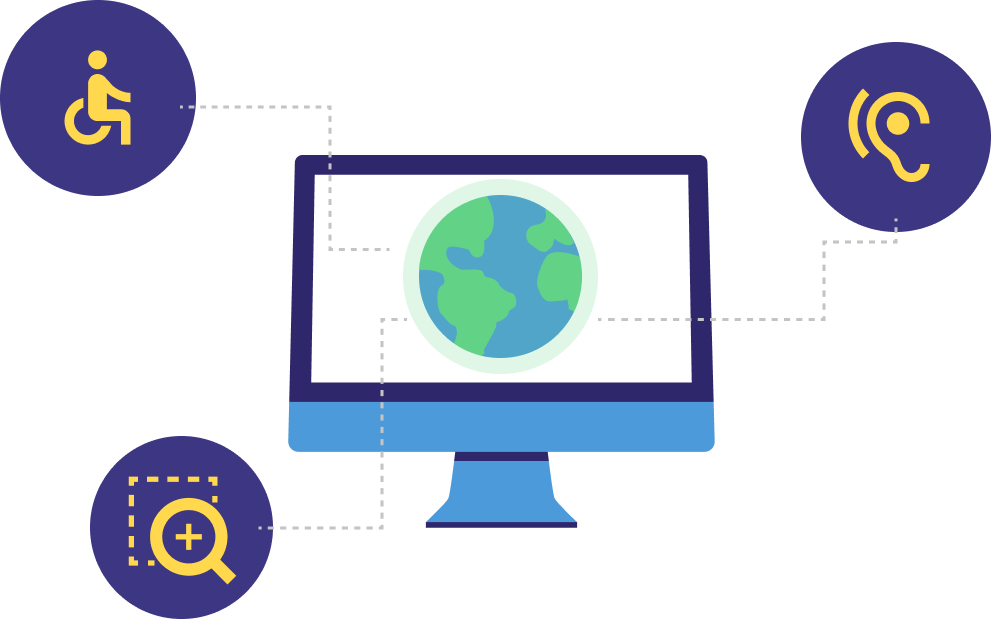 Features that work for everyone
Plays well with keyboards
Some people have disabilities that make it difficult to use a mouse, while others prefer to navigate the web exclusively via their keyboard. Using our chatbox, anyone can quickly and easily have a live conversation with only a keyboard.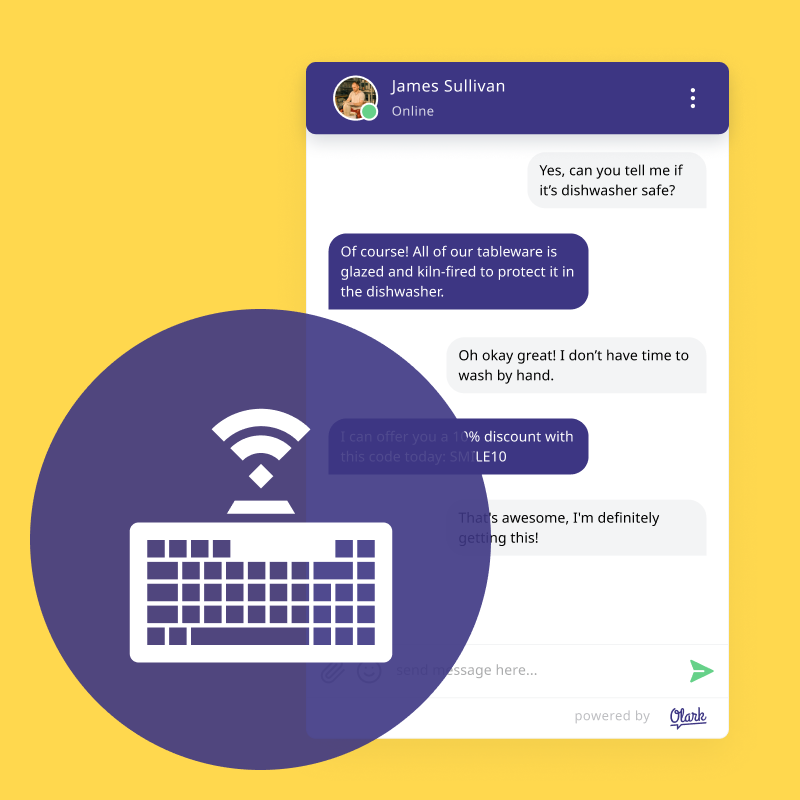 Easy to use with screen readers
With the help of clear ARIA labeling and intuitively-ordered interactions, Olark makes chatting on your website easy for people who are blind or otherwise rely on screen readers to assist in browsing the web.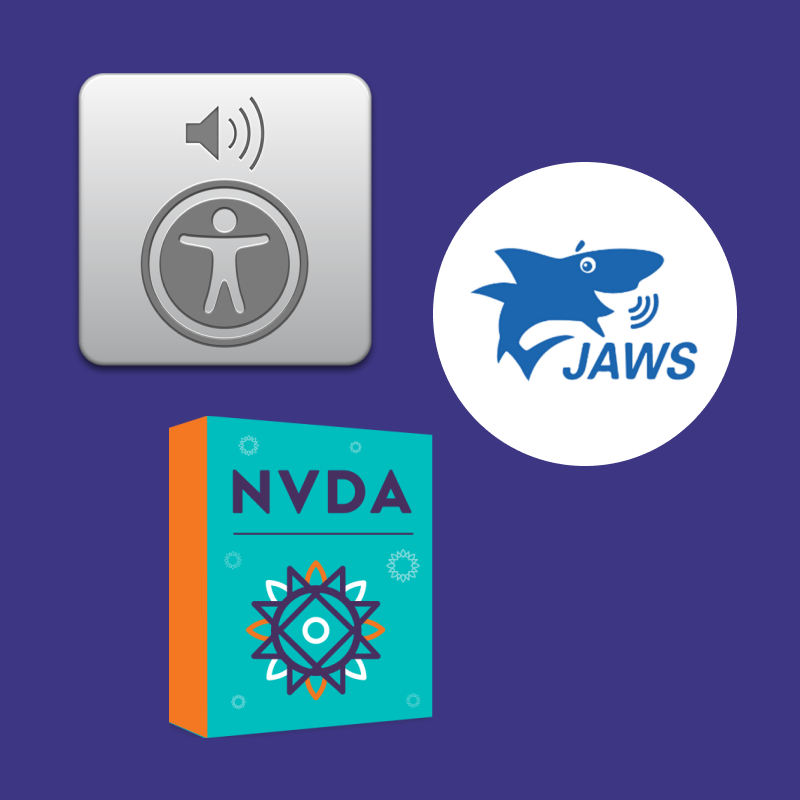 Supports large text
It's hard to chat if you can't read tiny text. To avoid strain for people with low vision, we made our chatbox compatible with screen magnifiers and web browser zoom settings. Your site visitors can bump up the text size as large as most browsers will allow.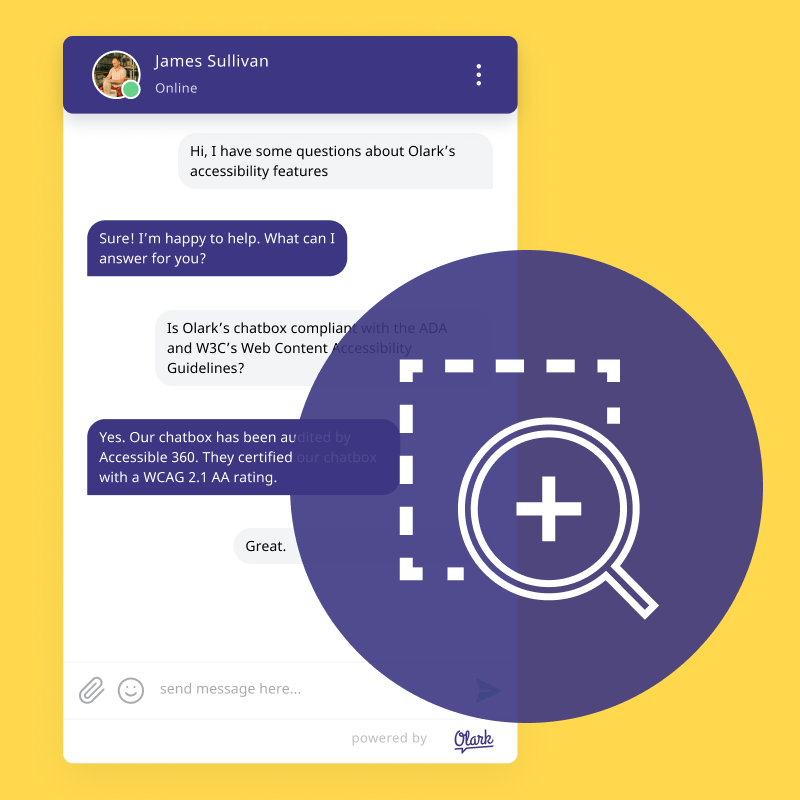 Your next customer is on your website. Talk to them.
Don't take our word for it
Certified by accessibility pros: our chatbox has been vetted by third-party experts and verified as compliant with Section 508 of the Americans with Disabilities Act and W3C's accessibility guidelines.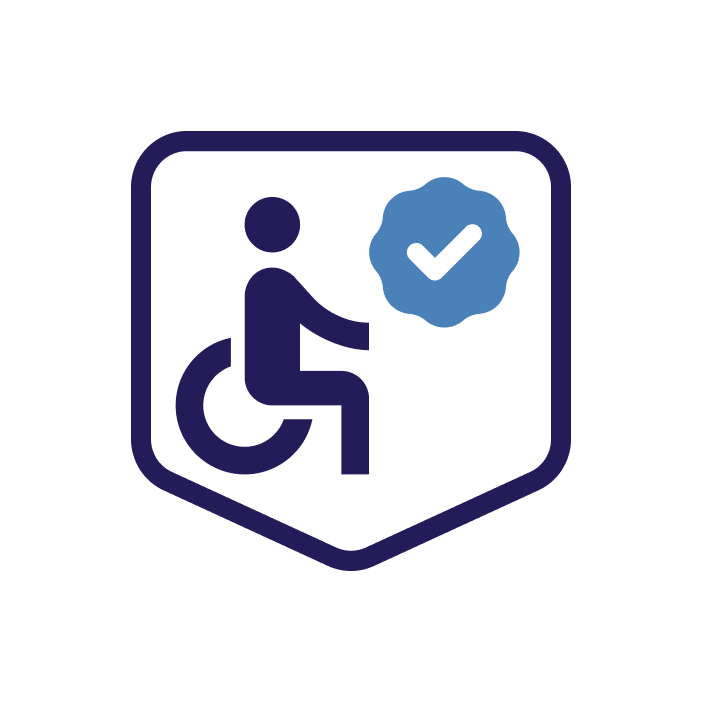 ADA Section 508 compliant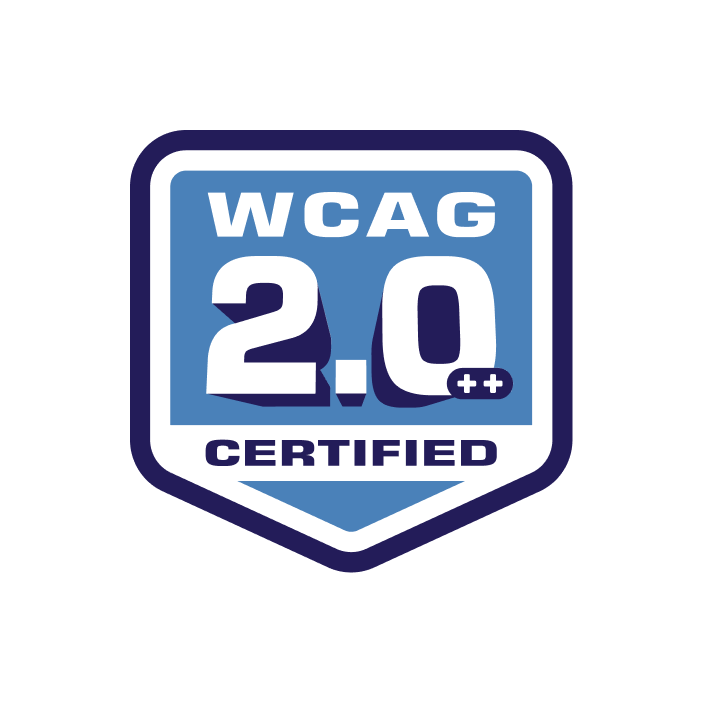 Independently rated as WCAG 2.1 AA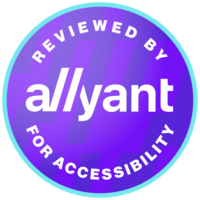 Reviewed by Allyant for Accessibility
Trusted by major institutions
Our accessibility-minded customers include educational institutions and municipal governments supporting users with disabilities.

Olark's commitment
We value empathy, equity, and inclusivity. We also make tools that help people communicate, so it's important that we make those tools useful to all.
Want to learn more about how Olark is advancing digital accessibility? Read the pledge we made on Global Accessibility Awareness Day.