This integration requires a paid plan for Olark and Help Scout.
Auto-deliver Live Chat Transcripts to Help Scout
Join 700+ companies that have already integrated Olark with Help Scout to automatically deliver chat transcripts to your mailbox. Help Scout pulls customer profile information (like IP address, location and browser/OS) into a separate note in your mailbox, and the conversation will be marked as a chat for future reference - making sure no piece of conversation slips from your notes.
Make Your Business Human with Live Chat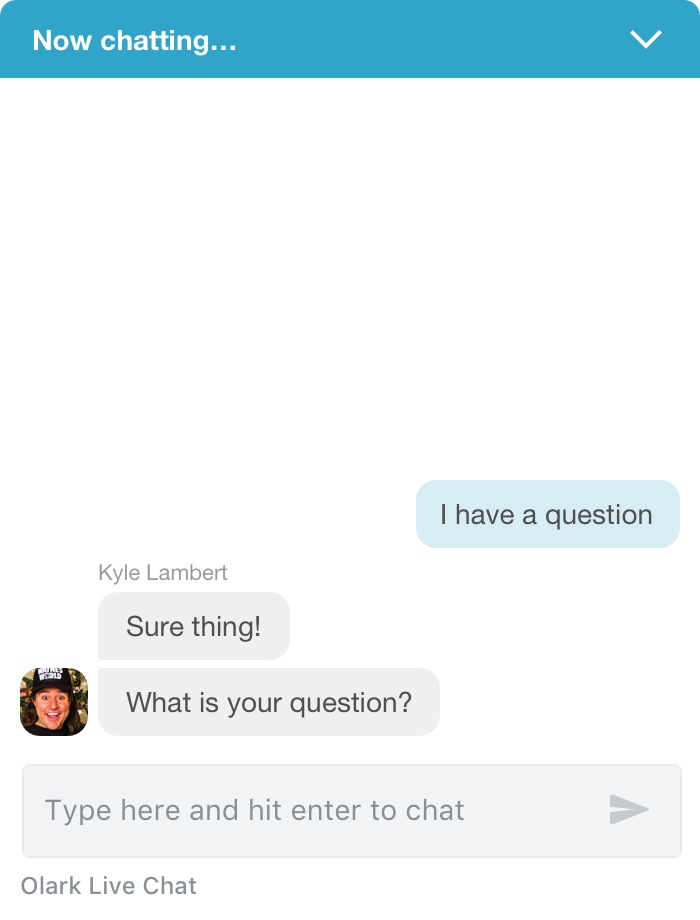 If your small business needs a simple, powerful website chat widget, then Olark is right for you. It only takes minutes to add our intuitive live chat software to your website. Once installed, Olark makes it easy to talk more customers on your website in a human way, which has been shown to increase sales, increase average purchase size, and improve customer satisfaction.
How it works
Step 1
During any Olark chat as an agent, type !helpscout and hit enter.
Step 2
We'll create a case in Help Scout with your chat attached. Voila!
Are you an existing Olark customer?
Integration Setup
Here's a how-to guide for connecting Olark and Salesforce.
Integration guide
Read more
Want to understand how this integration works for your business?
Read more
Still have Questions?
We're here to help. Chat with our award winning customer support team.
Click here to chat!