Say Hello to the Olark Live Chat Slack App
Never miss another customer conversation! The Olark Live Chat Slack App lets teams chat directly in Slack, collaborate with teammates in conversation channels, and daylight positive chat feedback.
Built for Sales and Support Teams that Live in Slack
Every conversation is a sales opportunity. With the Olark Live Chat Slack App, your team will never miss a chance to talk to a potential customer!
The Olark Live Chat Slack App is one of the first live chat apps to enable two-way conversations directly in Slack. It's simple to set up and easy to use. In true Slack fashion, it's also designed to support teamwork — quick commands and automated messages encourage agents to collaborate on customer conversations, celebrate 5-star customer feedback, and jump in to help when a teammate is maxed out on chat.
With the Olark Live Chat Slack App, you'll be able to:
Talk to your website visitors directly from Slack
Keep your entire team in sync with a global Olark notifications channel
Use the regular Olark agent commands
Collaborate with the rest of your chat team inside Slack
How Olark Live Chat works with Slack
Step 1
Connect Olark Live Chat and Slack through our Integrations Portal
Step 2
Start talking to customers from your Slack workspace
Integration setup
Here's a how-to guide for connecting Olark and Slack.
Integration guide
Read more
Want to understand how this integration works for your business?
Watch a demo
Still have questions?
We're here to help. Chat with our award winning customer support team.
Click here to chat!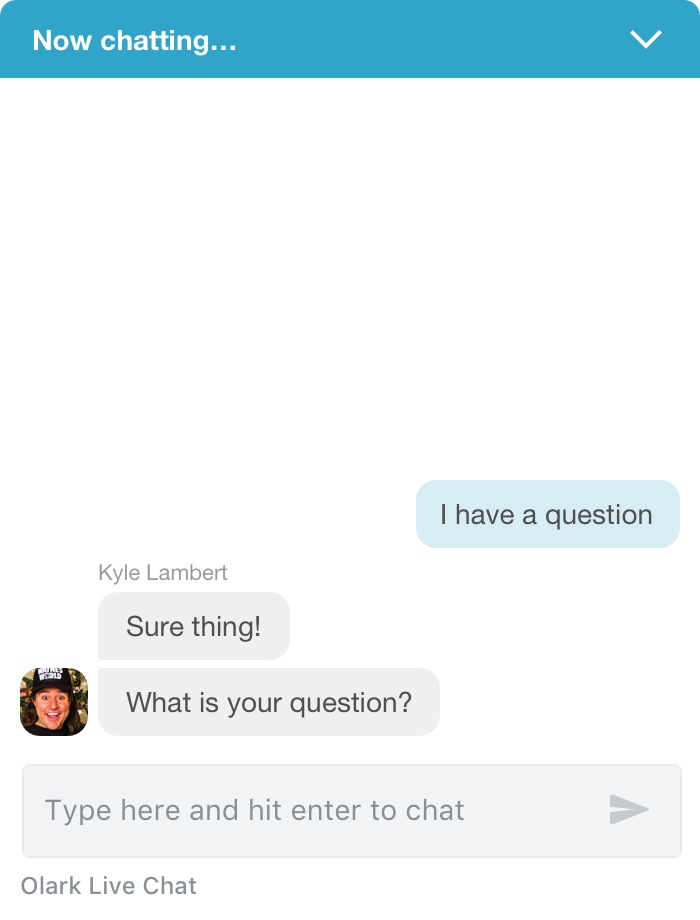 Make your business human with Live Chat
If your small business needs a simple, powerful website chat widget, then Olark is right for you. It only takes minutes to add our intuitive live chat software to your website. Once installed, Olark makes it easy to talk more customers on your website in a human way, which has been shown to increase sales, increase average purchase size, and improve customer satisfaction.
Sign up for a free trial
Slack Simplifies Team Communication
Slack is the foundation for teamwork. This powerful collaborative platform creates alignment and shared understanding across teams, enhancing their productivity, easing friction, and making everyone's life a little easier. Slack brings communication across an entire organization together in one place, providing a shared workspace where every conversation is accessible and organized.
Slack website
Your next customer is on your website. Talk to them.