Olark for Shopify Stores
The Olark live chat app will help make your Shopify store more human!
Sell More with the Olark widget on your Shopify Store
If you're looking for a way to talk to more visitors in your Shopify store, the Olark live chat app is the solution you need. Consistently ranked one of the best live chat plugins for Shopify, the Olark widget takes only minutes to activate. Once turned on, you'll have a small chat bubble in the bottom right corner of your site that invites visitors to 'Start a Chat!' Fully customizable, you can make Olark match your brand colors and preferred wording. And with our Cartsaver feature, you can see what's in someone's shopping cart as they chat with you.
How Olark Live Chat works with Shopify
Step 1
Install the integration then log into chat. You'll see the chatbox on your website.
Step 2
In the operator view, you'll see what's in your chat visitor's cart.
Integration setup
Here's a how-to guide for connecting Olark and Shopify.
Integration guide
Read more
Want to understand how this integration works for your business?
Read more
Still have questions?
We're here to help. Chat with our award winning customer support team.
Click here to chat!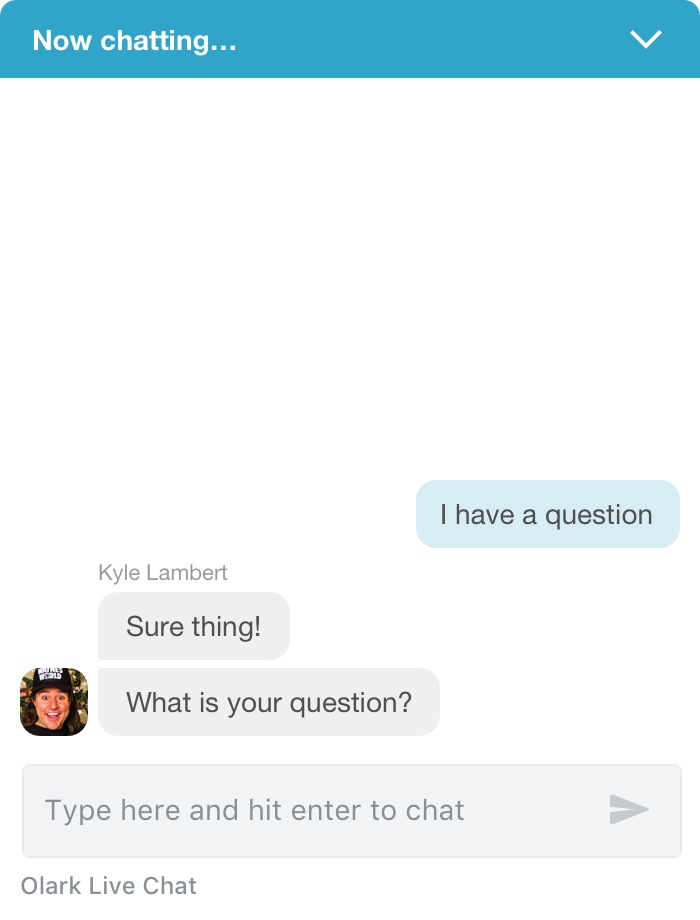 Make your business human with Live Chat
If your small business needs a simple, powerful website chat widget, then Olark is right for you. It only takes minutes to add our intuitive live chat software to your website. Once installed, Olark makes it easy to talk more customers on your website in a human way, which has been shown to increase sales, increase average purchase size, and improve customer satisfaction.
Sign up for a free trial
Your next customer is on your website. Talk to them.