Visitor Insights
$59-99/month
Score leads, prioritize chats, and personalize your service and sales approach with visitor data collected from public social profiles and company websites. The Visitor Insights PowerUp gives you access to social profile links, company data, interest profiles, and more, so you can understand your audience and make the most of every conversation.
Already have an Olark account? Activate this PowerUp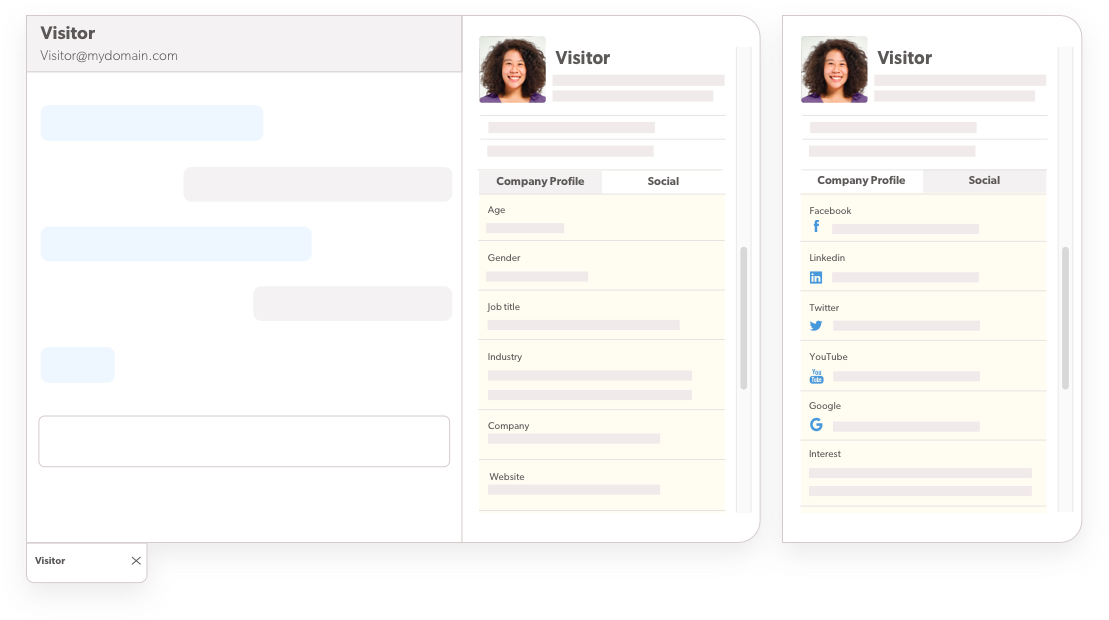 Visitor Insights data is displayed in real time in your chat console. It's also accessible from your chat transcripts after a conversation ends.
Data includes: Interests summary
Gender and age bracket
Company, industry, and job title
Social profile links: Twitter, LinkedIn, and more
Your next customer is on your website. Talk to them.