Olark - Mailchimp Integration
Targeted marketing made simple - Automatically add visitors you chat with to Mailchimp email lists.
How Olark Live Chat works with Mailchimp
Step 1
During any Olark chat as an agent, type !mailchimp and hit enter.
Step 2
We'll add the visitor's email address to your Mailchimp mailing list.
Integration setup
Here's a how-to guide for connecting Olark and Mailchimp.
Integration guide
Read more
Want to understand how this integration works for your business?
Read more
Still have questions?
We're here to help. Chat with our award winning customer support team.
Click here to chat!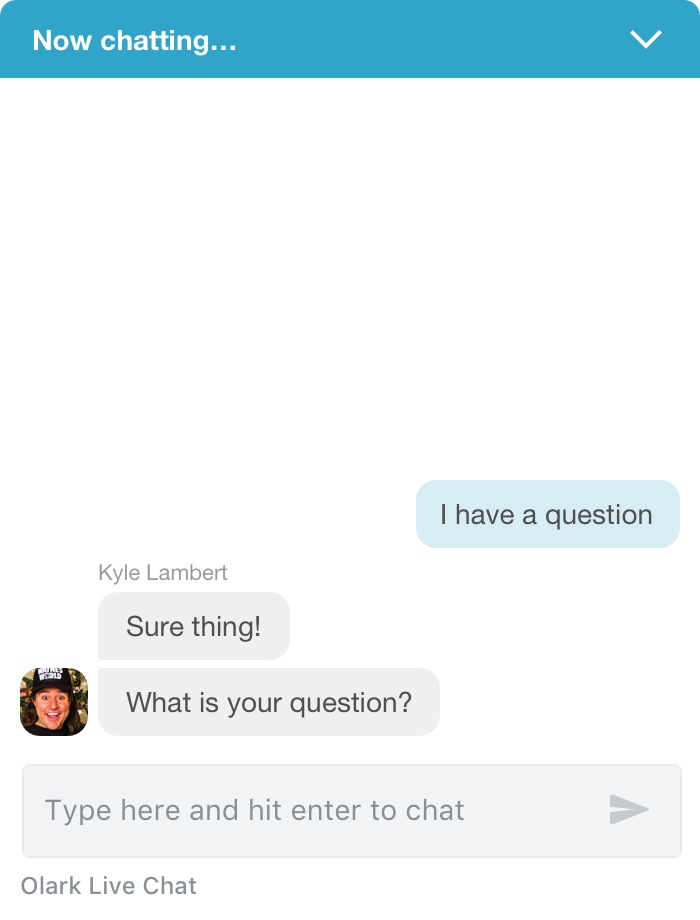 Make your business human with Live Chat
If your small business needs a simple, powerful website chat widget, then Olark is right for you. It only takes minutes to add our intuitive live chat software to your website. Once installed, Olark makes it easy to talk more customers on your website in a human way, which has been shown to increase sales, increase average purchase size, and improve customer satisfaction.
Sign up for a free trial
Your next customer is on your website. Talk to them.