Help
/
features
Transcripts
You can read and search through all of your chat transcripts on any premium Olark account. Head to your Transcripts page to enable storage of your transcripts.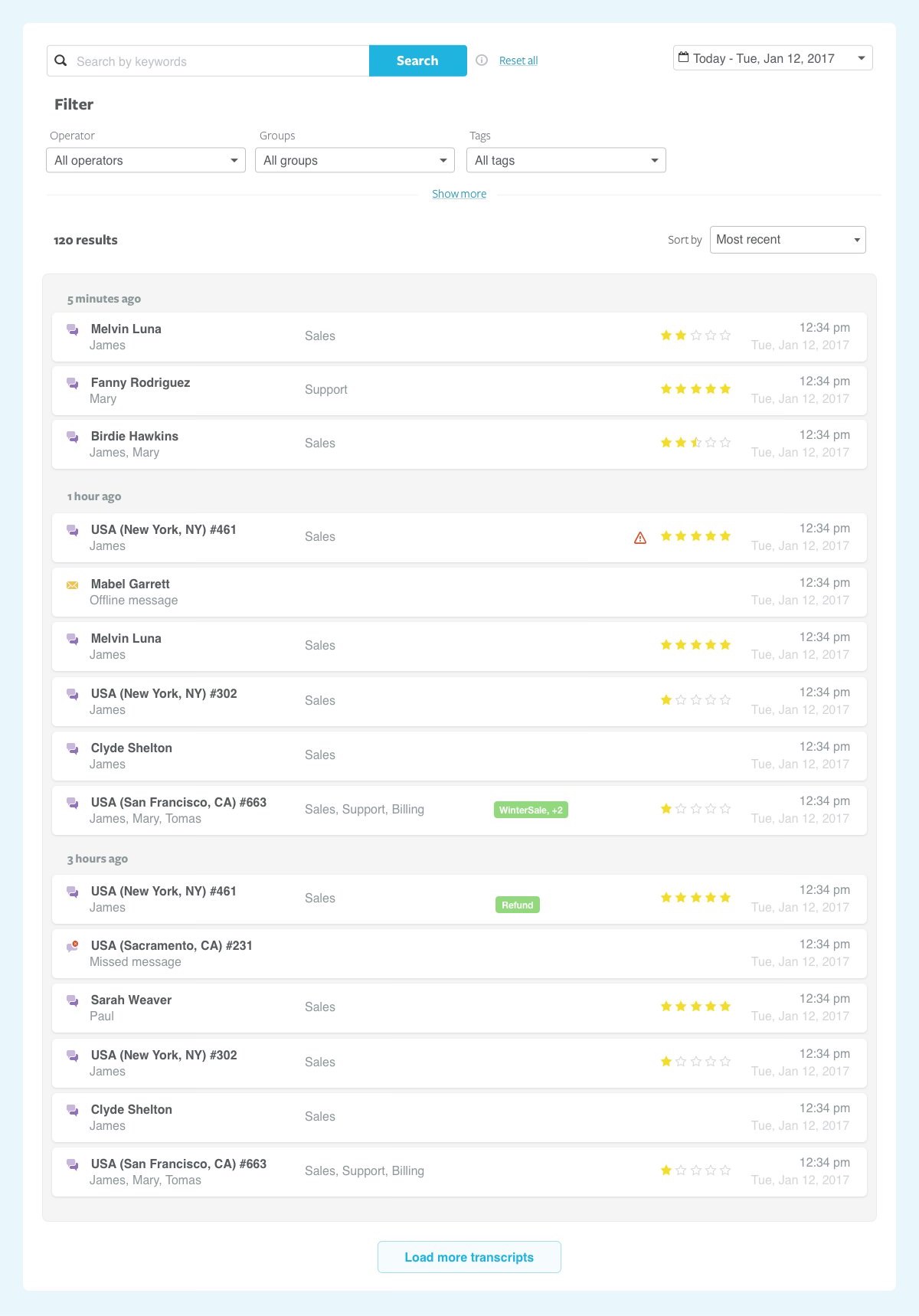 If you need to access a transcript while you are chatting to a visitor, use the !transcript command to generate a link immediately. You or your colleagues can then view the transcript on your Olark dashboard.
The icons we show to the left of the transcripts indicate what type of interaction took place for each entry.
Please note that only Admins on the account can delete transcripts. Agents cannot. Transcripts can be deleted by opening the transcript and scrolling down to the advanced information. Please use caution if deleting transcripts, as deleting them is final.
If you upgrade from free to a paid account, we will show you the transcripts for chats you had during your time on the free plan!
Why not read more about other Olark commands?