Help
/
features
Right-to-left text language support
Adding support for Olark to be localized into a right-to-left (RTL) language, such as Hebrew, is as simple as changing a setting on your account. Under the Chatbox Position section of your account, choose "Right To Left Alignment".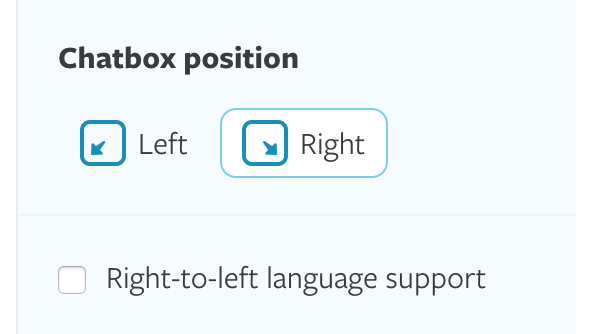 Alternatively, if you need to make the change on a per page basis, for example if you have both English and Hebrew on your site, you can paste the following code onto RTL pages beneath your existing Olark code:
olark.configure("system.right_to_left", true);
Was this article helpful?