Help
/
chatting
Agent to agent chats
Your agents can chat with each other, right from their operator list. View the agents section of your chat console to see who is online.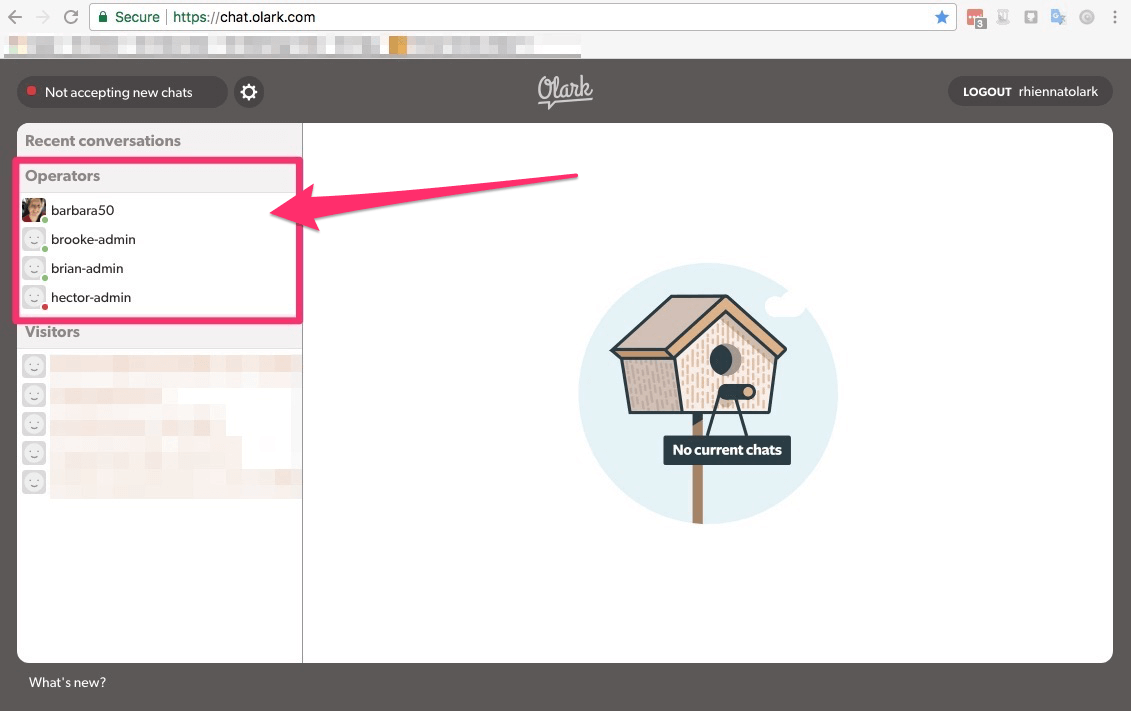 Click on the name of the agent you want to chat with and send them a message like any other chat.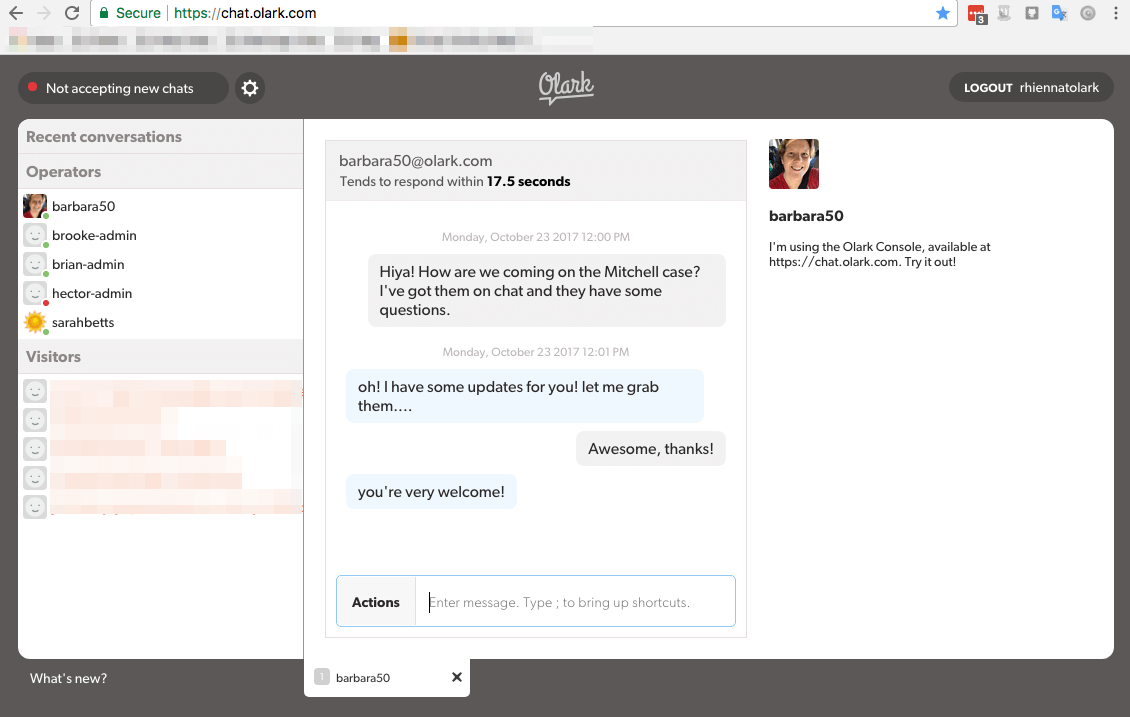 Agent-to-agent conversations are not stored in your chat transcripts.