Help
/
features
File Upload
Visitors can upload files from the chatbox which will be displayed to an agent. Enabled by default, the feature can be disabled in the File Upload settings.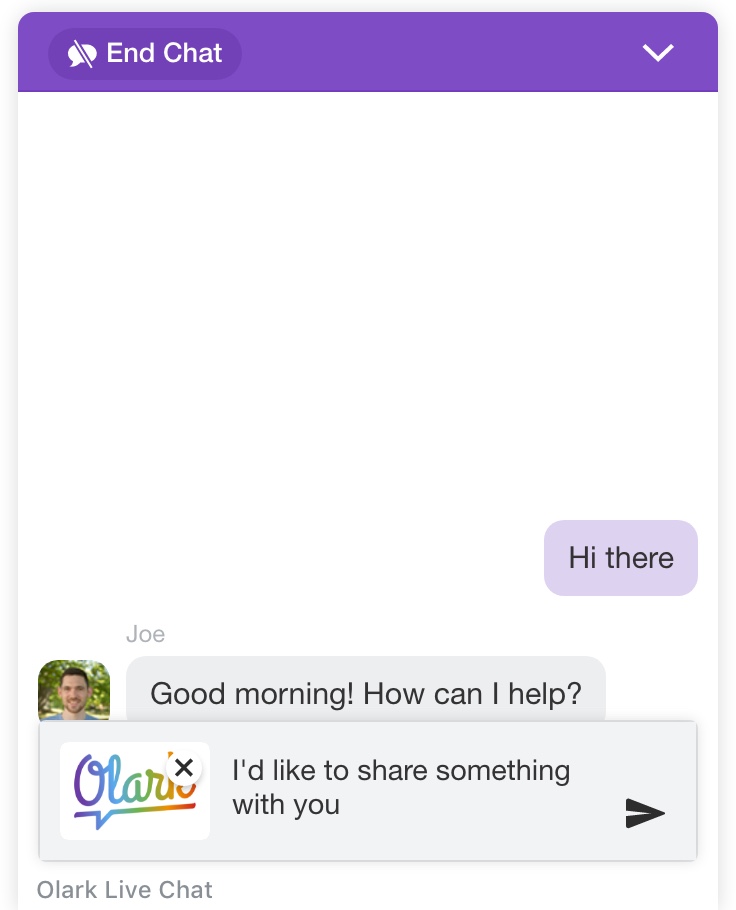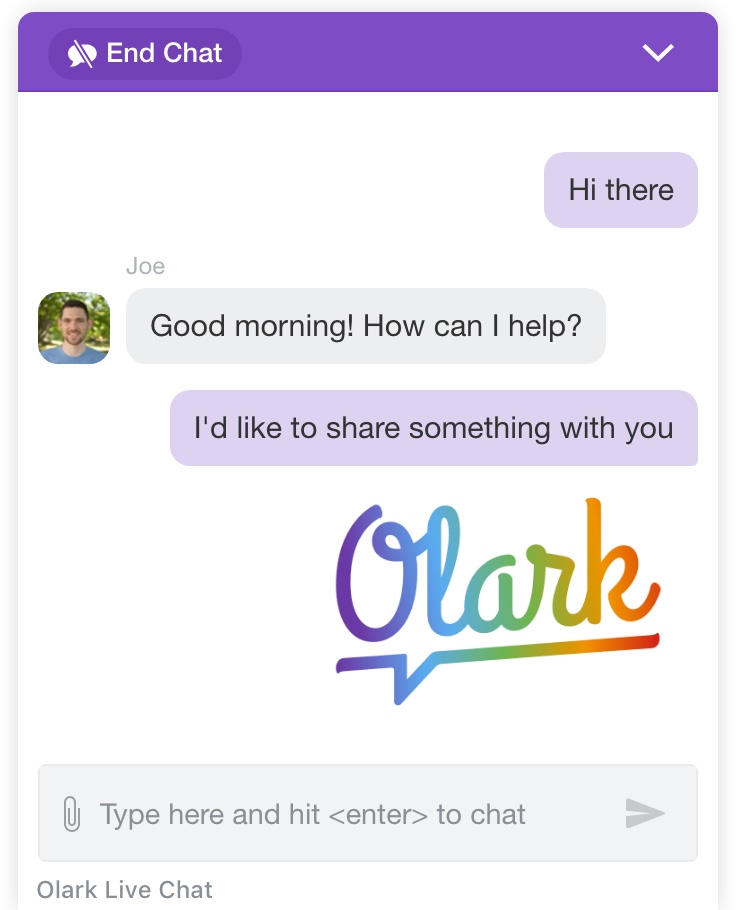 The File Upload button appears when both the agent and the visitor have sent a message. A visitor can click the File Upload icon to select a file from their desktop, tablet or mobile device. Files are shown as a preview before sending. Visitors can optionally include a message when sending a file.
Images will be displayed in the conversation, while other supported file types will show as a preview link. Agents can disable automatic link expansion in the agent console settings.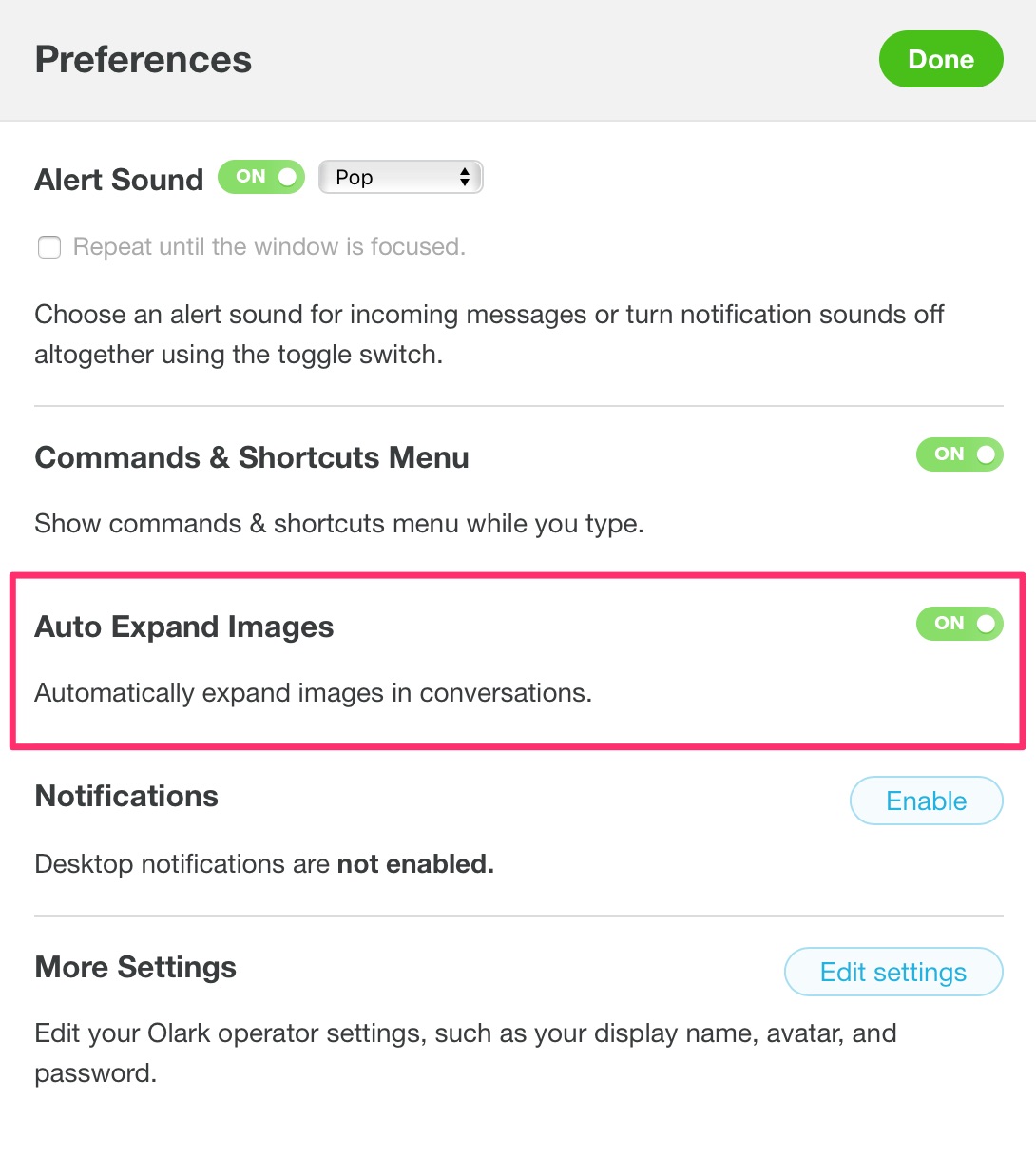 File Upload whitelists the JPG, JPEG, PNG, GIF, PDF and TXT file extensions. Once files are processed, they will be available to account users for 90 days. Links to files will be available to visitors for one hour.
File Upload (for Agents)
Alternatively, chat operators can also upload files from the chat console which will then be displayed to the visitor. This feature is available to all agents and cannot be disabled. Chat operators can click on the 3 vertifical dots within the chat box to access agent file uploading.