Help
/
targeted-chat
Block an ip address
Sometimes it's useful to be able to block a certain visitor. Whether it be your development team and colleagues that have no need to chat with you, or a persistent troll distracting your support team - we have you covered.
This guide will show you how to block a visitor by their IP address.
Head over to your Automation settings page
Click New Rule and name your new rule
As your when condition choose Agents are either available or unavailable to chat
Choose Visitor's IP from the pulldown in the Conditions section, and fill in the IP address
As the then action choose once per page load
Choose Hide the Olark chat box from the pulldown in the Actions section
Click save rule
Your rule when finished should look something like this: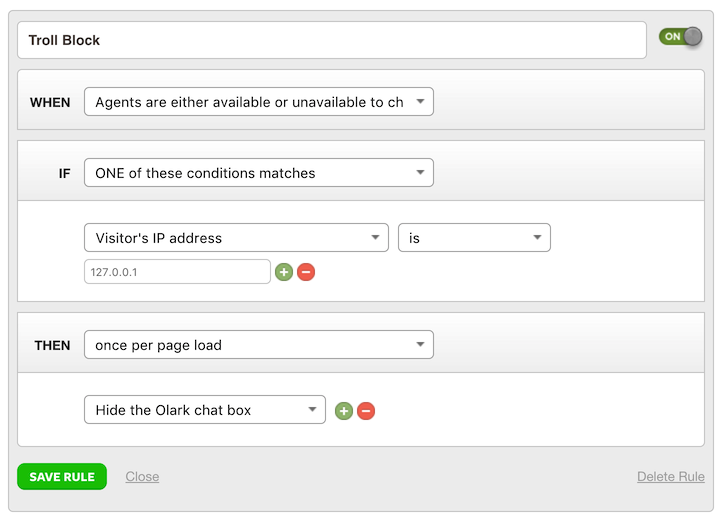 You can add as many ip address to this TC rule as you'd like.