Help
/
features
Automated email reports
Admins on paid accounts can receive daily, weekly or monthly reports of chat activity directly to their email inbox with automated email reports.
Choose how often, what content and which agent group the report should pertain to. Reports are delivered at 8am on the day specified (make sure you've got your correct timezone selected in your profile).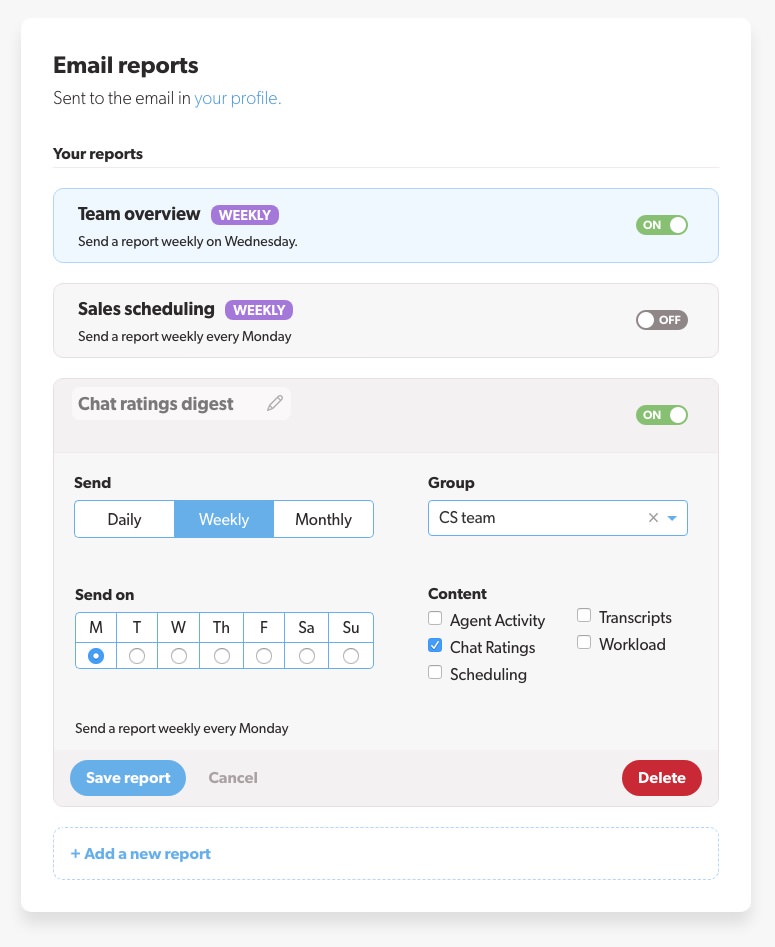 A report will not be sent if there is no activity during the specified time period.
Content
Agent Activity: Summary of agent availability
Chat Ratings: Summary of 'Great Chats' and 'Chats to Review'
Scheduling: When chat was most active
Transcripts: Chat length, tags and referral info
Workload: Summary of how busy your team are on chat
How to create a report
Click + Add a new report
Give your report a name. This will appear in the email's subject line.
Choose how often you want to receive the report
Choose the group and content for your email
Outlook users: If you choose to omit content categories, you may still see the empty categories in your email containing null data.
Save your report. It is now scheduled to recur automatically.
Was this article helpful?