Customize your chat box
Looks aren't everything...but they sure do help. Customers are more likely to engage with a customized chatbox that's visually consistent with the rest of your website, so we make it easy to adjust colors, shape, and position — and to update your custom chatbox look and feel as your brand evolves over time.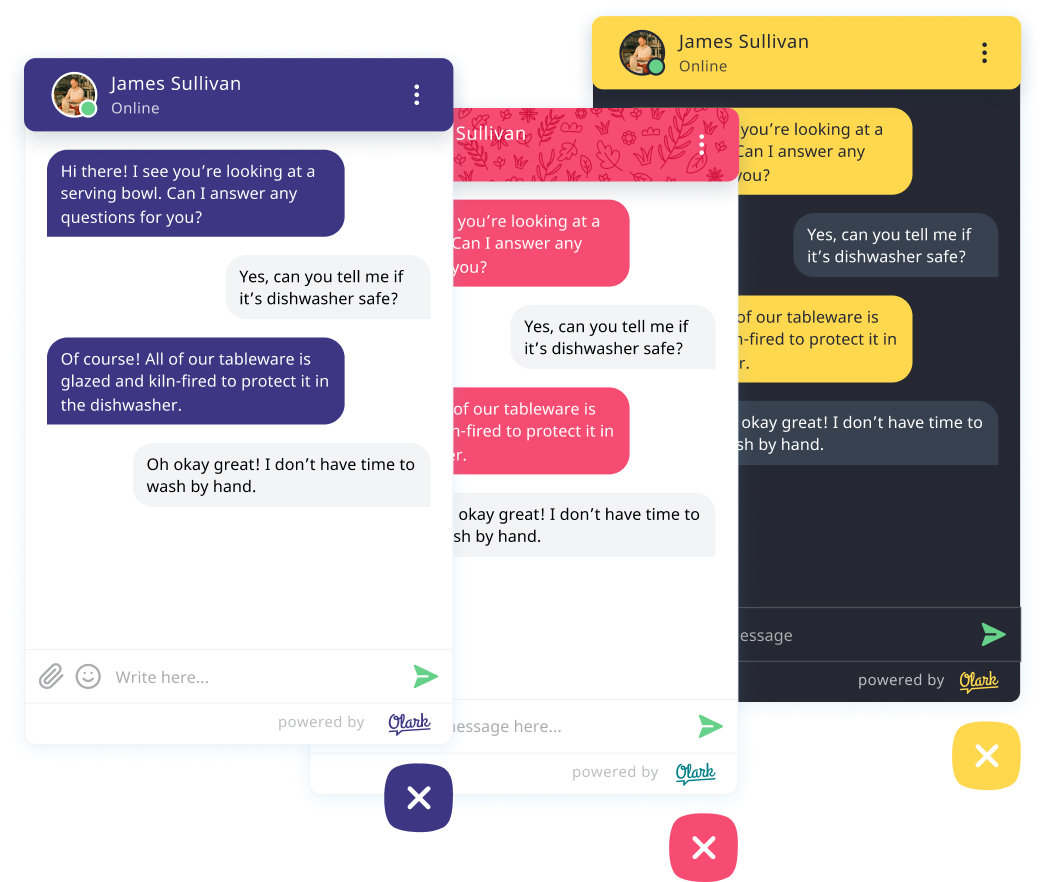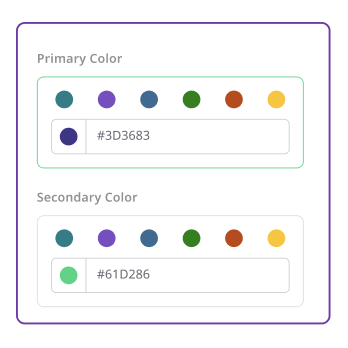 Choose your colors
Use a color wheel or enter a hex number so your chat box primary and secondary colors match your brand.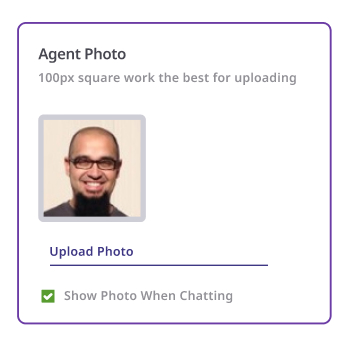 Make your chat box human
Greet your customers with a friendly hello and a smiling avatar. You can customize text that will grab your visitor's attention, and have your agents upload a headshot.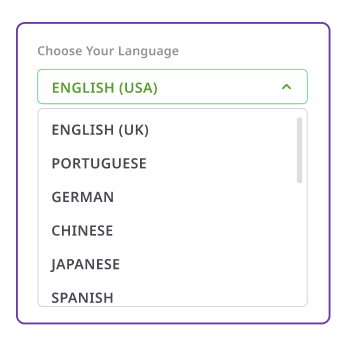 Speak the same language
We've made it easy to localize your chat app language. Pick from our list of languages like Chinese, Portuguese, or German - or use the Olark API to customize in another language.
Shape your customer experience
We offer a bunch of different ways to customize the shape and appearance of your chat box, including: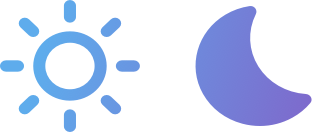 Light or dark background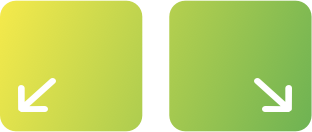 Chat box position

Button or tab shape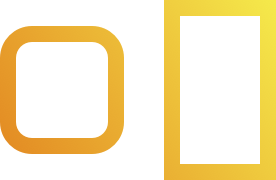 Rounded or sharp corners
Your next customer is on your website. Talk to them.