Pre-chat surveys
Want to give priority service to qualified sales leads, triage support inquiries upfront, or address visitors by name? With Olark's custom chatbox forms, you can ask your visitors to share the information you need before they start a chat or send an offline email—so your team is always ready to start the conversation on the right note.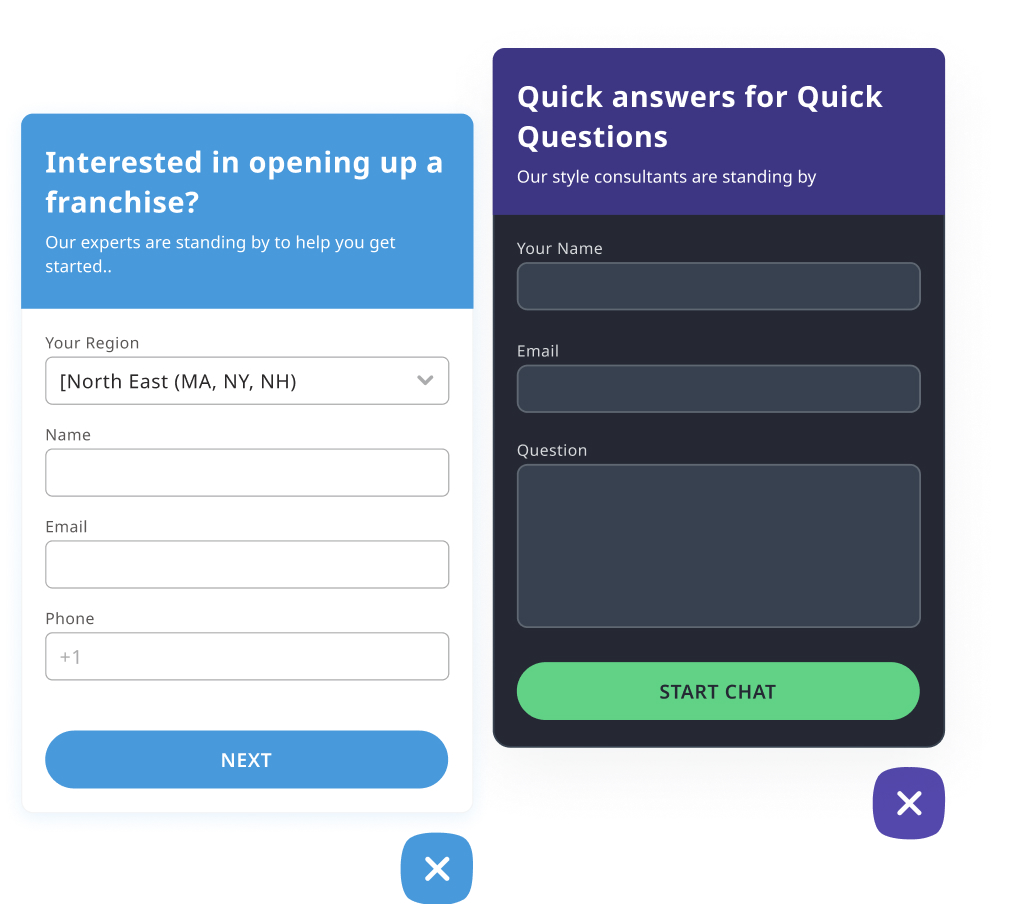 Personalize every interaction
Ask for basic details (such as name, location, and language) so you can provide a personal greeting and smooth chat experience.
Hone your sales approach
Gain insight into visitor needs and preferences, qualify leads based on metrics like company size, and collect contact details for followup.
Speed up support solutions
Provide faster service by gathering order details and problem summaries upfront.
Capture leads with custom live chat forms
Build forms in minutes
Add, edit, and order questions with our flexible drag-and-drop editor. Top it off with a personal welcome message and call to action, and your masterpiece is ready for prime time.
Minimize friction
Collect key data without forcing your visitors to jump through hoops. Make any or all of your form questions optional, or add automated chat rules to send a proactive message (and bypass the form) for repeat visitors or on certain pages.
Review responses anytime
Form responses appear in your chat console or email client right away, and are saved in your transcript archive so you always have the information you need to confirm a trend or follow up with a visitor.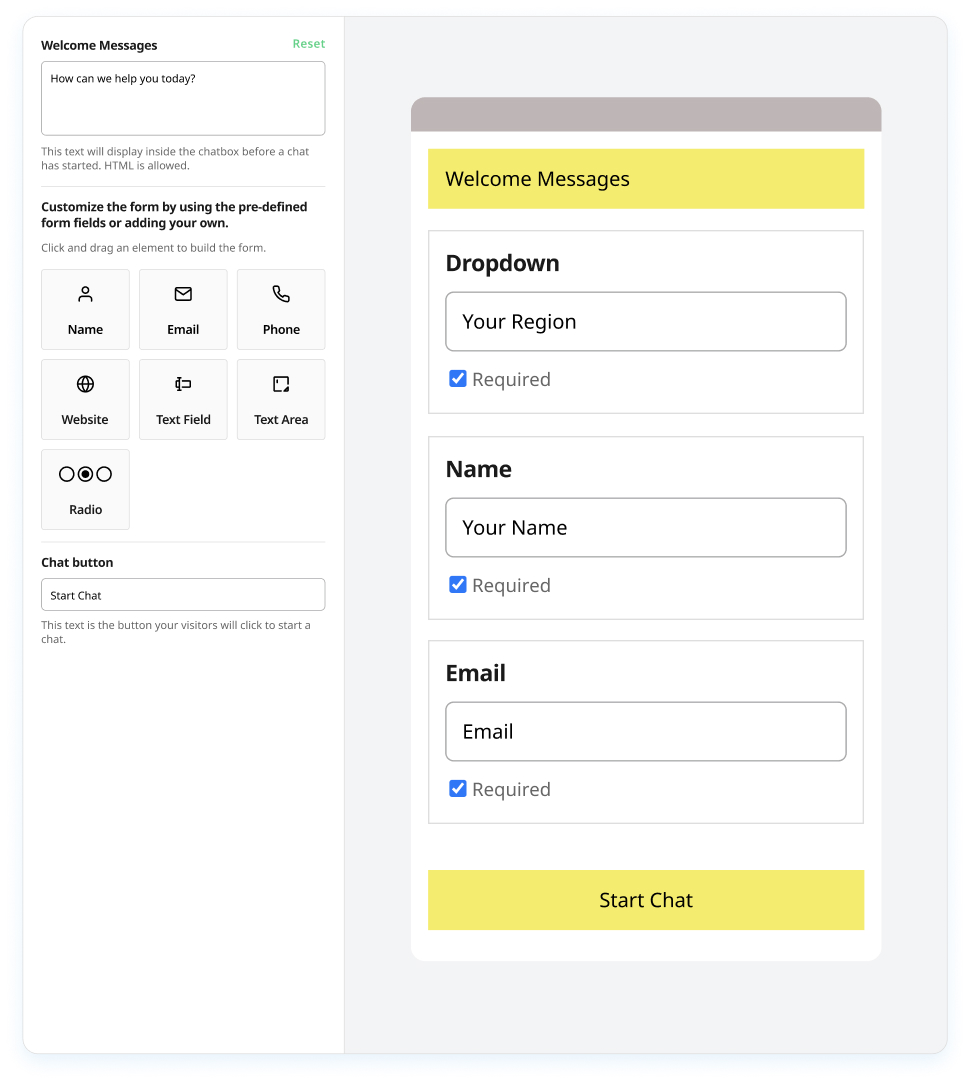 Your next customer is on your website. Talk to them.