PJ Power closes $258K+ in ecommerce sales push with support of Olark live chat
How the distributor uses an Olark Salesforce integration to streamline sales and support
Palmer Johnson Power Systems (PJ Power) is a Wisconsin-based distributor for off-highway drive train components such as axles, transmissions, and power take-offs. They serve diverse manufacturing industries like oil and gas, mining, construction, and agriculture and have service centers across the United States and Canada.
PJ Power was making a strategic move into the e-commerce space and noticed that many of its competitors and vendors had begun using live chat on their websites. The company also saw that in general, chat channels had become a popular and in-demand form of engagement, so they proactively began searching for a live chat solution. Amongst a list of over 50 providers, they selected Olark live chat based on a features fit—with Olark's Salesforce integration being a critical feature for them—and a match for their budget.
Organization
Palmer Johnson Power Systems (PJ Power) operates nine fully-equipped transmission and axle service centers stretching from the Great Lakes to California.

Location
Wisconsin, USA
Approach
PJ Power sees both sales and customer inquiries come through Olark live chat, which they use on both their main and shop websites. Currently, their product support team qualifies chat requests, and will hand off the chat to customer support/inside sales if it's a straightforward request. PJ Power has eight chat agents. Since ramping up their use of Olark, they have seen their number of chats average about 250 per month.
Key Olark features used:
Salesforce Integration
With Olark's Salesforce integration, PJ Power leverages the automated integration case flow to auto-create a case in Salesforce after a chat has ended. This case is assigned directly to the agent who was chatting with that customer or visitor so they can follow up. Business development manager Austin Barlow notes, "[The integration] was a 100% make-or-break feature for us. It's something that has been very, very instrumental for us using live chat. And it's been a godsend, it's been terrific."
Shortcuts
PJ Power's live chat agents love Olark Shortcuts, which are pre-saved custom responses that can be tailored to frequently asked questions. These can then be pulled up by typing just a few keystrokes. They use it regularly to share key information for customers, conveniently replacing a document they had used to locate and copy-paste common answers. "Once we figured out the Shortcuts, it's just been the coolest thing!" Barlow says. "A lot of inquiries we get are the same general premise, so it's a lot easier."
Groups
PJ Power's product support team uses Olark's Groups feature to route chats to customer support. This feature lets them send a chat to a group of pre-selected agents (or route visitors automatically to a group), so any agent assigned to that group can pick up the chat.
Transcript Tags
Olark offers tags to help organize saved chat transcripts and quickly search for a category. Because PJ Power is often following up with prospects or customers post-chat, they use the tagging system to identify types of actions an agent needs to take, like sending a quote or sharing more information. Once the actions have been completed, they tag the chat closed. This creates an easy way to browse chat transcripts and ensure no followups have been overlooked.
Results
Olark live chat is a key starting point for PJ Power in their e-commerce push. Since beginning the initiative, with Olark's support (alongside other steps they are taking), they have seen sales grow dramatically, starting at $1,830 in their first month, January of this year, then averaging $30,000-$40,000 each month thereafter, with the month of June a highlight of $103,075 in sales! Correspondingly, their live chats went up from 38 in January to 236 in February, and in June they had 282 chats.
Olark also provides a user-friendly customer service channel that has earned PJ Power many rave reviews. A direct customer quote from their post chat survey stated: "The perfect live chat experience. Quick, to the point, got the job done," while another read: "1st time using this chat system - very impressed."
Conclusion
Palmer Johnson Power Systems is able to maximize their resources by using Olark's Salesforce integration to automatically create cases, tags to track followups, and Shortcuts to direct website visitors quickly to the answers they need. "Our internal users have had great things to say about the ease of using Olark," Barlow says. "And the way that chat transcripts automatically integrate with our CRM, Salesforce, is an absolute game changer for us."
Most importantly, PJ Power was able to successfully and quickly enter the e-commerce market with the help of Olark live chat as a lead generation and conversion tool, closing over $258K in sales in their first six months and responding to 1,000+ chats, all while providing efficient, effective customer service.
Wondering if Olark is right for your organization?
Schedule a call with one of our consultants: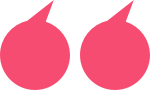 "There has been steady growth in our e-commerce sales month over month and a good deal of that growth can be directly attributed to the use of Olark live chat on both of our websites (pjpower.com & shop.pjpower.com). Beyond the above statistics, we have also received quite a bit of very positive feedback from our customers that they love the live chat experience."
Austin Barlow,Business Development Manager
Join these organizations using Olark: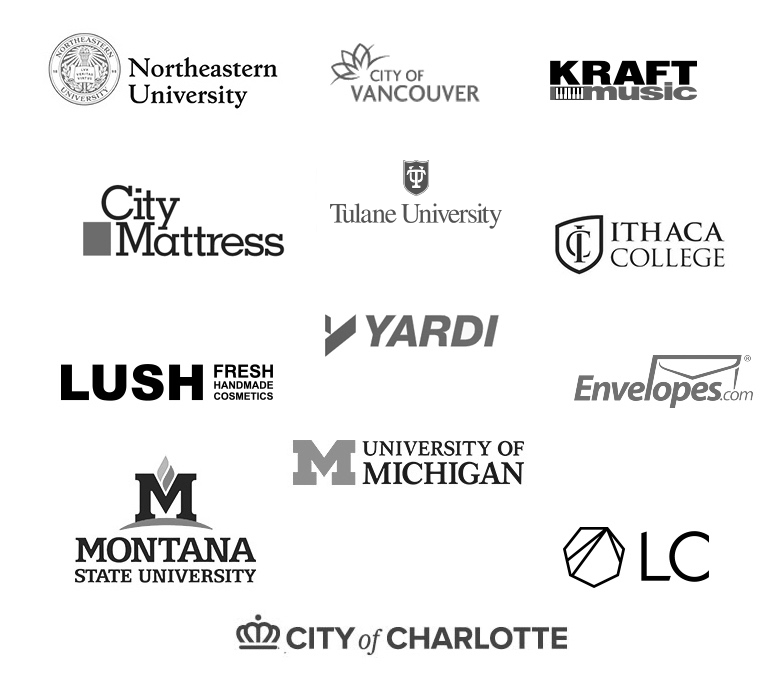 Your next customer is on your website. Talk to them.