Landmark Properties converts 50% of Olark leads into leases
Learn how a leading property management company used Olark to communicate with prospective residents.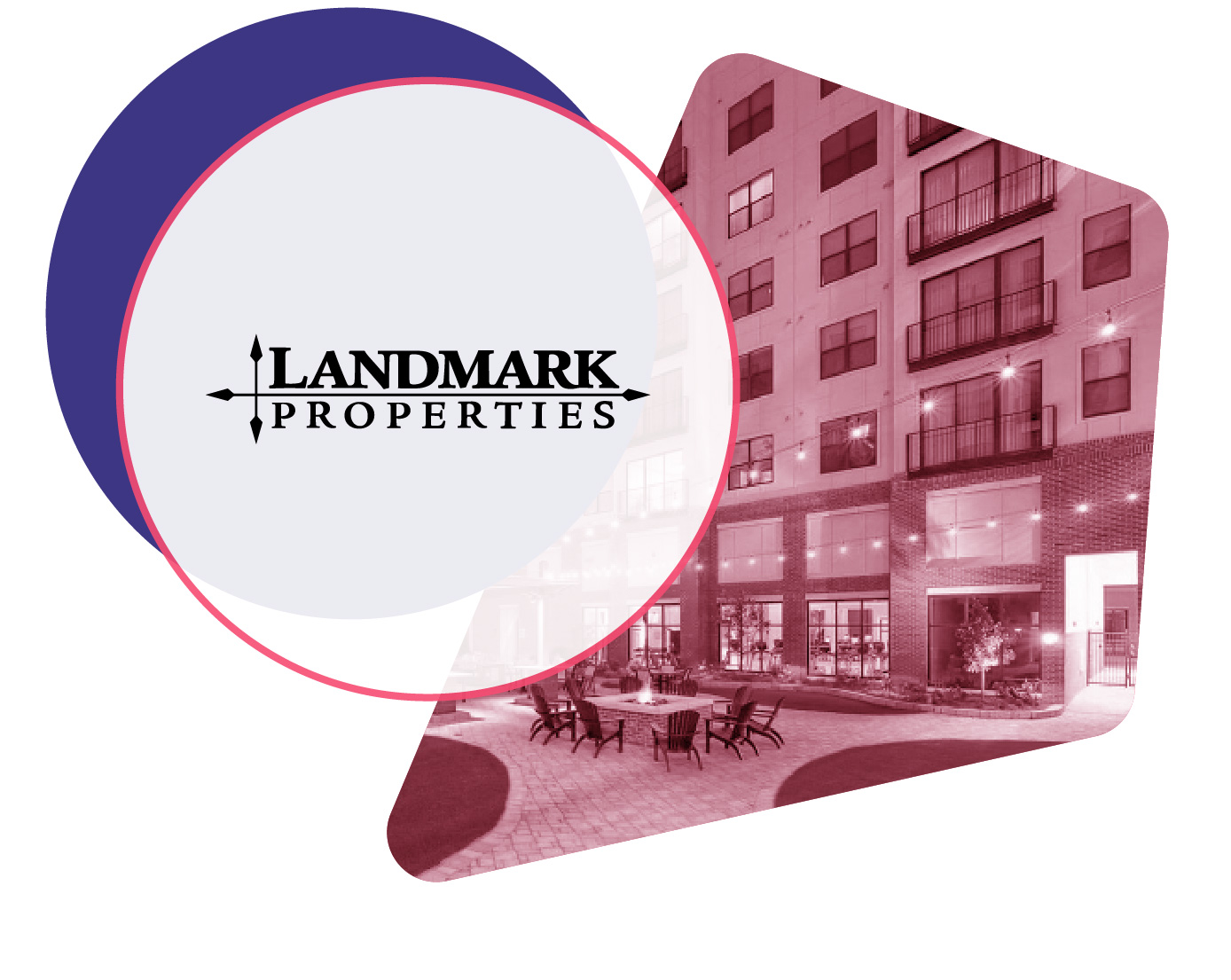 Founded in 2004, Landmark Properties is a property management and development company focusing on student housing projects nationwide. In less than two decades's time, Landmark has built a portfolio of almost 70 properties and consistently adds eight to ten new properties per year to its book of business. The company established its first properties in Athens, Georgia, where it remains headquartered today. Because Georgia is its homebase, a majority of Landmark Properties's portfolio is located in the eastern and southern regions of the United States, though Landmark has already begun a successful expansion westwards with properties in Arizona, California, Oregon, Texas, and Washington.
In March 2020, a Landmark Leasing Specialist in Colorado, Dana Mustafa, discovered Olark and recommended it to Justin Stone, a fellow Regional Marketing and Leasing Specialist. Dana reported reaping significant benefits by using Olark, and soon enough, all six properties in Justin's portfolio had implemented Olark on their respective websites. Prior to Olark, Landmark Properties was relying on Facebook Messenger to communicate with its prospective and current residents, which Justin felt did not move the needle forward with leads or generate tangible results. After his properties made the switch from Facebook Messenger to Olark, Justin recognized and capitalized on Olark's personalization and tracking capabilities, which subsequently allowed his properties to proactively capture leads and, ultimately, convert those leads into leases.
Organization
Landmark Properties is a fully integrated real estate firm specializing in the acquisition, development and management of high-quality student housing communities.

Location
Georgia, USA
Approach
Landmark Properties receives website inquiries from incoming and current tenants . Website traffic across each property's respective website has increased in recent months due to the COVID-19 pandemic coupled with the upcoming student housing move-in/move-out period. The Landmark team is committed to creating excellent client relations and personalizing interactions with their residents online, especially when COVID-19 shut down all leasing offices during crucial months in their leasing cycle. With Olark, Landmark is able to track website visitors' journeys and cater messaging to spark a relevant conversation with visitors. When Landmark agents open an Olark chat with website visitors, they make sure to introduce themselves by name and share their photo to put a face to the name.
Key Olark features used:
Pre-chat form
Landmark Properties uses a pre-chat form to gather contact information from prospective renters before they begin chatting with an agent. This allows their team to build leads and visitor profiles from incoming chats.
Offline message form
When the Landmark team is offline, an offline message form appears right inside the chat box so there aren't any missed opportunities. This allows their leasing agents to follow-up on inquiries once they're back online.
Agent notifications
Making a good first impression on new visitors is key. When a new visitor gets on a Landmark Properties site, all online agents are notified so they can start the conversation themselves.
Shortcuts
Each Landmark Properties team uses shortcuts to introduce themselves to their visitors. This adds a touch of personalization and starts the chat on the right foot.
Automated greetings
Sometimes the conversation needs a little nudge. Once a visitor is on a Landmark Properties site for 30 seconds, an automated greeting is sent to the visitor from the online agent asking if they can help with anything.
Results
Landmark Properties utilizes a property management software, which can identify lead sources and has a dedicated lead source field for Olark. In Landmark's fiscal quarter beginning July 15, 2020, Justin's portfolio reported 14 leads directly attributed to Olark, according to the property management software. At one of Justin's primary properties (The Avenue in Fayetteville, Arkansas), 50% of his Olark leads signed a lease.
Conclusion
A pillar of Landmark Properties's mission statement is to provide best-in-class customer relations, and Justin exemplifies that value in-person and online. He frequently visits the properties in his portfolio, and at the end of each visit, he asks himself, "Are they better off now than when I first got here?" This is the same client-first philosophy that he ensures his properties apply to their Olark interactions. When a visitor comes to a Landmark Properties website, the Olark agents practice easy and effortless communication, so visitors can find the answers they were looking for and leave better than when they first got there.

Even though Landmark Properties has used Olark for less than half a year, they have seen tremendous results both from real conversions and personal experience. Because Olark has proven itself in a short period of time, Landmark Properties' Vice President of Leasing and Marketing has made it a goal to have Olark implemented for every Landmark property by this upcoming leasing term.
Wondering if Olark is right for your organization?
Schedule a call with one of our consultants:
In one fiscal quarter, 14 leads were directly attributable to Olark.
At one property, 50% of Olark leads signed a lease.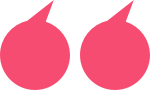 "I know for a fact that we have captured more leads using Olark than we would have if we didn't use Olark. I've worked for Landmark for 6 years, and I never really saw much success with Facebook Messenger being on our websites.

Whereas with Olark, [one of my properties] has had
at least 10 to 15 leases who we've captured strictly from us messaging them on Olark

when they come to our website. In my opinion, and company-wide, we see this as a huge success."
Justin Stone, Regional Marketing and Leasing Specialist
Join these organizations using Olark: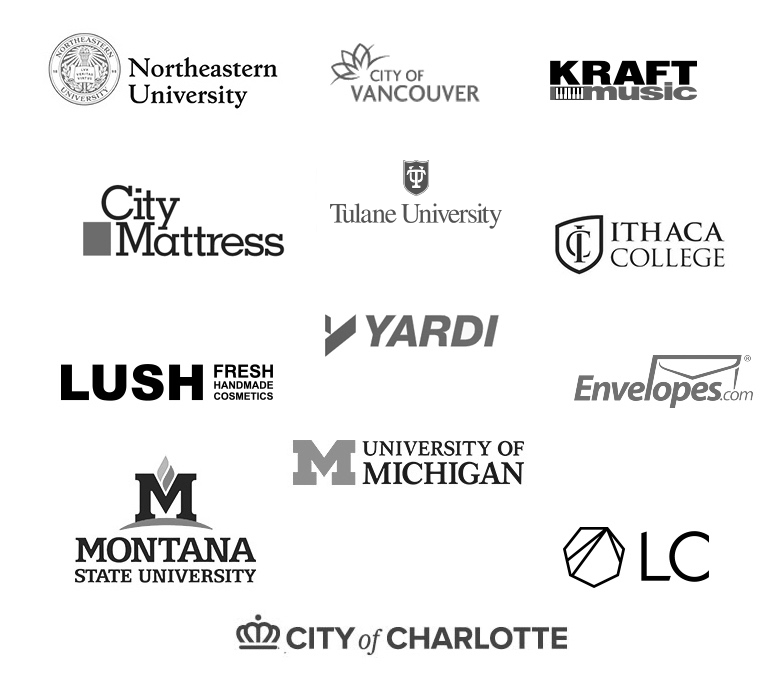 Your next customer is on your website. Talk to them.