Keiphone uses Olark to convert up to 1000 new customers a month
How the Chilean e-commerce company fields 4,800 prospect and customer chats monthly
Keiphone is a homegrown Chilean smartphone and smartwatch e-commerce business founded and run by 3 brothers, the first high-end smartphone company to be originated in Chile. Phone equipment is run on the Android platform. Keiphone's Chilean customers have unique needs: they are not as connected to technology as US or European customers. The e-commerce company guides them through the basics of turning on a phone, inserting a chip, and other foundational skills.
Keiphone needed to immediately build trust that a real human was providing support and their site was not a scam (a common concern among developing world website visitors). The company provides all support and sales information for its products "in-house" on their WooCommerce-based webstore. Another startup recommended Olark live chat to the team and they began using it for sales and customer support on their website from their first day in business.
Organization
Keiphone is a Chilean e-commerce company focusing on smartphones and smartwatches.

Location
Chile
Approach
Max Burchardt, Product Manager, estimates that Keiphone uses live chat for 70% sales and product questions, 30% customer/support assistance. They have one main agent on live chat (formerly Max but now a new person) and four people total at the company. Before the COVID-19 pandemic, they averaged 6,500 chats per month! They still see around 4,800 chats monthly. Their other real-time contact methods, phone and WhatsApp, are far below Olark chats—approximately 20-30 chats/calls per day.
Key Olark features used:
WooCommerce Integration
Keiphone uses Olark on their WordPress site with WooCommerce. They appreciate the numerous plugins and user experience that WooCommerce provides. Olark's plugin integrated smoothly with their e-commerce site with no need for custom coding.
Contact Form
The company's site visitors are browsing every hour of the day. When their team is offline, visitors and customers can use the away message form to send a message, whether it's a product question or a support request. It all goes to a joint email account the team can check and catch up on the next day.
Transcripts
Keiphone reviews transcripts regularly to stay in the loop on customer conversations and gain insights. Max explains, "Transcripts help us see when there's a recurring issue, when someone said something incorrect about a product. We learn how to improve in every part of our company."
Shortcuts
Olark allows the company's live chat agent to create ready-made answers to common questions, which are available with just a few keystrokes. Keiphone is careful to use natural wording, however, even if some of the words are pre-written. "People always think there's a robot on the other side of the screen," Max says. "We try to speak like normal humans!"
New Visitor Notification
Olark can be automated to show an agent when a visitor has arrived for the first time or hit a particular page. When Max operated the chat, he found success reaching out especially when a visitor was at the final stage of payment, and asking, "Do you need any help making the payment?" With this support, customers typically will make the purchase in under 5 minutes. In addition to answering questions, this approach builds trust. Max explains, "If we don't offer help, customers tend to worry with online buying. Chile is not a developed country so people lack information and education. They leave the cart or think it's a scam. That's the main reason a real person has to be on Olark and not a bot/computer."
Results
Keiphone has about 1000 new customers per month, and estimates a sales conversion rate of between 0.5%-1% on their site overall. Frequently it takes multiple touchpoints and chats before a customer conversion. Max notes, "we can tell that live chat conversion rates are stronger than other methods."
Olark live chat empowers Keiphone's main agent to be their human face of sales and support, providing genuine connection to a Chilean customer base that values technical guidance and is wary of online purchases. "We are e-commerce," Max says. "We don't have a physical space where we sell, so we have to establish any type of connection we can between us and the customers." Live chat interactions help them guide new visitors to the products they need, and take customers step by step from synchronizing an application on their new phone to making calls.
Conclusion
Olark live chat has scaled with Keiphone as their e-commerce business has grown. Using live chat in their WooCommerce store, Keiphone helps guide customers from initial product interest to hands-on education about their new purchase. Olark's feature set helps their lean team track, learn about, and respond in a personable way to thousands of visitor questions monthly. Each reply they send may make the difference between a prospect walking away and a smartphone or smartwatch sale. Olark sets them apart from other e-commerce websites in their region, marking them as trustworthy and human.
Wondering if Olark is right for your organization?
Schedule a call with one of our consultants: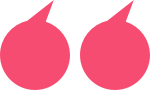 "We know that Olark helps a lot with conversions. When you solve people's problems in the moment, they don't have to wait 1, 2, or 3 days to call. It's totally a plus for ecommerce to have live chat. It's like a salesman talking with the people in your shop. You have to know where people are in the process."
Max Burchardt,Product Manager & Co-Founder
Join these organizations using Olark: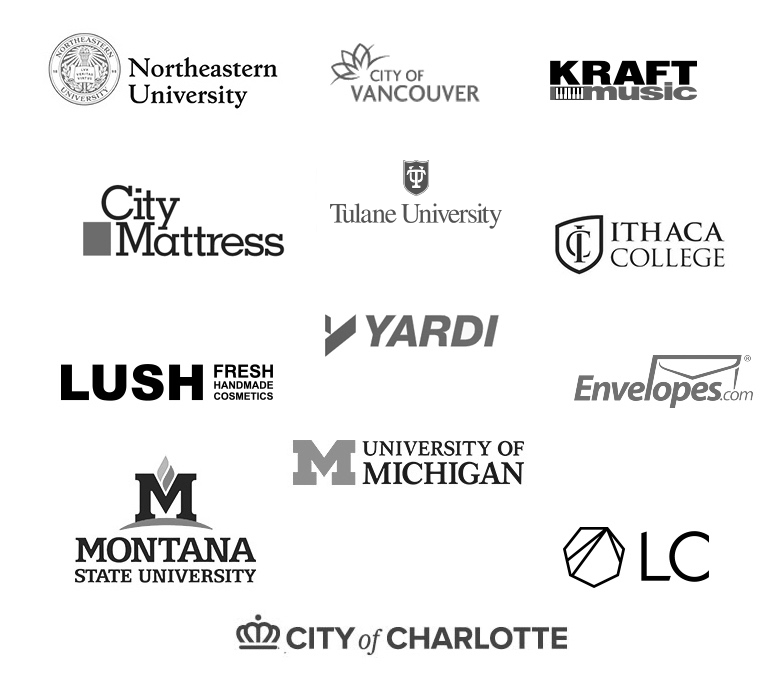 Your next customer is on your website. Talk to them.