Fruition uses Olark and Salesforce to nurture quality enterprise leads
How the digital consultancy builds a strong brand image of responsiveness
Fruition is a digital consultancy that provides complex website development, maintenance, and hosting alongside digital marketing to mature, middle-market companies in sectors like e-commerce, healthcare, travel, and government.
The company wanted to provide consultative support on their website to clients and prospects as immediately as possible. Jon Shah, Lead Digital Solutions Architect at Fruition explains, "If someone is on our website on Saturday at 11am, we wanted to be able to respond to any questions there and establish that we are a talented team that knows what we're doing. Even if it's not an inquiry that's directly sales, […] establishing that we're a resource was important to us." To increase their responsiveness, Fruition selected Olark live chat.
Organization
Fruition is a full-service digital marketing and technical consultancy based in Denver, Colorado.

Location
Colorado, USA
Approach
Fruition has three chat agents managing Olark, two on their sales team and the CEO. Typically they field between 30-60 chats per month, in addition to inquiries via other channels.
Key Olark features used:
Salesforce Integration
Fruition's Olark-Salesforce integration allows them to auto-populate leads in Salesforce directly from Olark, simply by typing a short command into the chatbox. As well, when chatting with a repeat visitor, Olark will also automatically pull up the associated Salesforce record. "Having the Olark integration allows us to make sure things don't get lost," says Shah. Pulling together chat data in Salesforce helps the sales team have a record to follow up on relevant interactions and nurture quality leads. The team finds that having access to more information faster helps their chats go more smoothly.

Automation
Using chat automation, Fruition has set up triggers on different webpages to send a chat to a visitor who is looking at a particular topic under certain conditions like multiple pages visited or time spent on the page. If someone visits their Drupal CMS page under those conditions, Olark will auto-send a chat to ask if they are considering a Drupal 9 migration. If someone visits their academia page, it might auto-send a link to check out their case study about Red Rocks Community College. They note that it's a feature that has benefited them by capturing visitor information and starting valuable conversations. 

Offline Form
Fruition also uses the offline Olark form to capture interest when they are unavailable or after hours, serving as an additional lead capture tool for them.
Results
Since using Olark, Fruition has seen its call volume decrease and prospects reach out more easily, both prospects with an immediate need and those just looking for insight that may become leads later. Fruition has even seen potential employees contact them via chat. They've also been able to expedite responses to help clients. Shah recalls a Saturday when Fruition's phones were not staffed and a client was experiencing an outage. They reached out on live chat. He was available and escalated the issue to resolution very quickly.
Conclusion
Olark's automated chats start visitor relationships for Fruition effortlessly, while their Salesforce integration streamlines lead generation and nurturing. "Olark is another touchpoint and a way for us to connect with our prospects and clients in real time, which I think is really important," Shah says. Olark live chat helps the consultancy send a strong brand message of responsively helping their client family, and by extension, their prospects. If a client or prospect chats on Olark, they could even be talking directly to the CEO. Talk about connecting with the company!
Wondering if Olark is right for your organization?
Schedule a call with one of our consultants: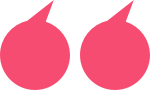 "We pride ourselves on our response, and taking the client's and prospect's needs in the immediate. [...] It's [about] ensuring that clients have a clear and concise way to contact our team. It's ensuring that they're not wasting any money, that we're not wasting any money on their behalf, and that we have as healthy of a relationship as possible. And Olark helps us make sure that process has as few broken chain links as possible."
Jon Shah,Lead Digital Solutions Architect
Join these organizations using Olark: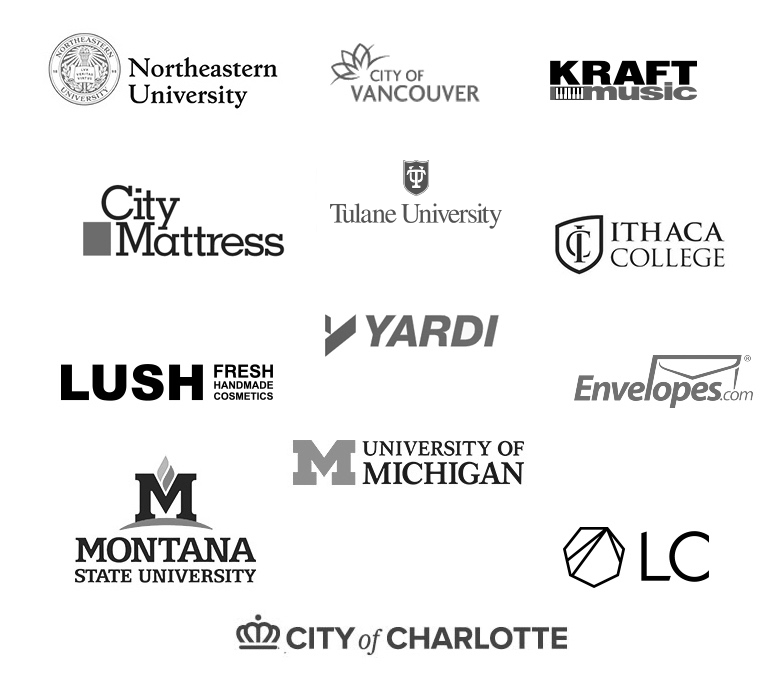 Your next customer is on your website. Talk to them.