FeneTech reaches new ERP leads worth $100,000s with Olark on WordPress
Learn how FeneTech uses live chat to impress B2B prospects.
FeneTech creates software for the fenestration industry, or manufacturers of windows, glass, sunrooms, and shower doors. The company is headquartered in Ohio with an office in Luxembourg. Their enterprise resource planning (ERP) systems can run a manufacturer's processes from end to end. Worldwide, they have approximately 300 live implementations, with each manufacturer catering to hundreds of customers of their own.
Organization
Aurora, Ohio-based FeneTech, Inc. has provided ERP software solutions to the glass fabrication and window and door manufacturing industries for 25 years.

Location
Ohio, USA
Approach
Olark live chat is operated by FeneTech's US admin and marketing team. The team's main goal is to talk to potential new prospects, and they have taken the savvy approach of starting small and testing different methods before expanding to their European office. Discovering their normal baseline metrics has been tricky—they started live chat a month before the COVID-19 pandemic started—but so far they have chatted with both valuable leads and partner companies evaluating software systems on behalf of clients.
Key Olark features used:
WordPress Integration
The Olark WordPress plugin integrates easily into FeneTech's three websites. Using the Olark dashboard, chat agents are able to see where chats are coming from and field conversations smoothly from both sites.
Automation Rules
A few months into using Olark, FeneTech adjusted their chat automation to delay when visitors saw a chatbox. "Adjusting that was a game-changer," remarks Samantha Hudeck, manager of administrative services. "We see fewer chats now, but more valuable chats. When you're looking at software for your company, you want to read and digest before you are reached out to." Olark allows customizing of popups for many different conditions, so businesses can choose just the right combination for customers.
Offline Form
FeneTech receives many messages outside of normal business hours, from software questions to requests for a demo. Olark's handy offline form captures this interest so staff can respond the next day.
Transcripts
Olark offers the option to save chat transcripts. FeneTech finds this feature very valuable. They can easily forward a long chat to their business development team and provide comments in an email. Samantha also saves all transcripts to aid her in crafting helpful shortcut responses to their most common questions.
Automated Email Reports
FeneTech takes advantage of Olark's email reports, setting them to weekly. Staff use this data as an easy progress update, learning how long agents logged in for, how many chats they had, chat ratings, and more.
Shortcuts
Olark lets agents access pre-saved responses in just a few keystrokes. FeneTech uses their past transcripts as a guide to creating efficient responses that still sound human.
Results
Using Olark, FeneTech is able to reach website visitors they may have otherwise missed out on. It's also helped them to capture information for potential B2B prospects in a non-traditional way. Live chat is more convenient for potential leads than filling out a form and it sometimes results in prospects sharing additional information about their needs. "We have the ability to create a personal relationship in chat," Samantha says. "We can have a conversation that's less abrupt than a contact form. It seems less aggressive and they're willing to share a little more." And Olark's transcripts and reports help them learn, improve, and swiftly iterate on their lead performance.
Conclusion
Olark live chat allows FeneTech to capture more prospect interest (and derive valuable insights) both automatically and while their team is active. The chatbox never stops working hard for them on the WordPress platform, even when they're busy elsewhere.
The ERP industry is dependent on relationship-building and trust, and live chat offers an efficient, quick point of connection. "Everybody's trying to make a lasting impression," Samantha notes. "A prospect's first impression might be your website. If they have to click through 3 different pages to get contact info, are they going to get turned off? Whereas if chat pops up, they can say, 'This is great, they're here for me.'"
Wondering if Olark is right for your organization?
Schedule a call with one of our consultants: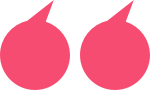 "All of our trade shows and industry events were moved to virtual platforms because of COVID-19. Our main focus was to drive all virtual trade show traffic to our website and try to engage in a more personal conversation there. Because we had Olark live chat, it was very quick and easy for a visitor to ask a question, and not have to go out of their way to fill out a form or send an email and wait for a reply."
Samantha Hudeck,Manager of Administrative Services
Join these organizations using Olark: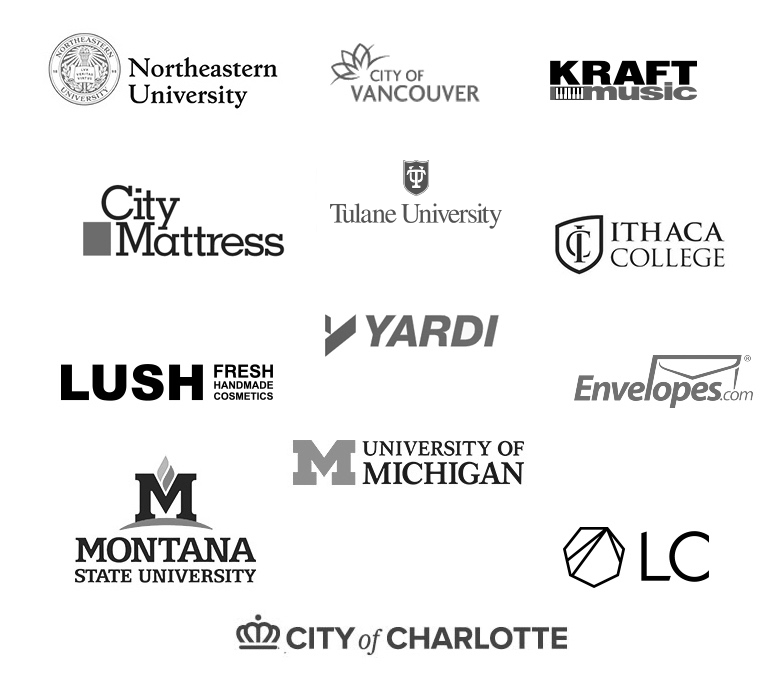 Your next customer is on your website. Talk to them.