Creative Bag uses Olark CoPilot to automate up to 80% of support responses
How the packaging retailer scaled customer service without being "botty"
Creative Bag is a family-owned retailer of packaging—including custom designs—based in Toronto, Canada. The 35-year-old business serves 50,000+ customers, ranging from other retailers to restaurants to consumers. 70% of their market is business-to-business, and they stand out as a one-stop shop. In contrast to many of their competitors, they offer flexible amounts for purchase, enabling small businesses to trial small amounts of products so they don't have to store more than they need. 
Here at Olark, we love that Creative Bag has been a loyal customer since our early days. Lauren Rotman, director of e-commerce at Creative Bag, recalled that before Olark, "our phones never stopped ringing." She and another team member advocated for website chat to give the customer service team a second option. Once they had chat, "we never stopped," she said.
When Olark introduced its chatbot option, CoPilot, Creative Bag was starting to explore ways to reduce redundant chat questions for their main support agent. They were still using Olark's live chat and had tried out a chatbot with another service. Rotman said with a laugh, "It was way too 'botty'! And our customers are very particular." After talking with Olark, Rotman learned that the then brand-new CoPilot had the mix they were looking for, a combo of automated responses they could tweak and escalations to a human. Now they use both Olark live chat and CoPilot to give their customers quick and personable answers, and they're constantly iterating!
Organization
Creative Bag is a family-owned packaging retailer and e-commerce business.

Location
Toronto, Canada
Approach
Creative Bag uses Olark, both live chat and their CoPilot chatbot, in their customer service department to assist both prospective and current customers in finding what they need. They have one primary agent, with a second occasional agent.
Key Olark features used:
Pro Feature: CoPilot
Creative Bag's CoPilot chatbot is set up to answer popular customer questions and perform product searches of their site. Overall, CoPilot has been able to handle 75-80% of chats by itself, saving their one main agent precious time.
Olark worked with the Creative Bag team to map out branches of common questions and answers that would be needed. To assist in the CoPilot setup, Rotman and her team reviewed Olark live chat transcripts so they could understand their most frequently asked questions. For example, shipping inquiries were consistently popular, and holiday hours were seasonally popular. The team included webpage links in some of their CoPilot answers, and changed corresponding pages on their website to make things clearer and clearer for their customers.
CoPilot also helps the team discover FAQs they may be missing. CoPilot has a branch called "something else," which routes to live chat (or an offline inbox if not during business hours) for questions that aren't covered by the chatbot. "We're constantly looking in the 'something else,'" Rotman said, "to see what those 'something elses' are. Are 30% of them the same thing? Should that be one of the questions or is it something we can fix on the site that makes it easier?"
Creative Bag also cleverly uses CoPilot questions as inspiration for visual aids. "We work with a lot of bakeries," Rotman shared. "Someone will ask, 'What box can I put six cookies in?' So we have our graphic designer working on infographics right now on what bakery item will fit exactly in what box. 'You can fit three donuts, six cookies, two brownies' kind of thing. So those questions have led us to take different steps when it comes to the website and try to help our customers out and reduce chat."
CoPilot has not only helped Creative Bag free up time for their customer service agent and make their website even more helpful, it has also helped their agent be more prepared when she interacts with each customer. "I'll use order inquiry as an example," Rotman said. "When our agent gets that customer from CoPilot, the fact that she has their order number, their name, and their email may seem small. But to a customer service team who's just bouncing phone calls and emails and live chat, and has people walking into their office with orders or questions, having those bits of information allows her to pull up that order, that profile. She can call the warehouse, 'do we have an update on this?' as she starts chatting with them."
Pro Feature: CoPilot E-Commerce Lookup
Beyond text answers, Creative Bag's CoPilot also performs a search when a customer asks to find a product. "That's a big one for us," Rotman said. "Our agent would constantly be sending customers links. They would be like, 'Do you have pink bakery boxes?' So now CoPilot automatically pulls that link for them." She also noted that sometimes a frequent customer question would alert the team that finding a product wasn't so easy. Creative Bag might then change the name of a webpage or change the tags to make the product more obvious to customers and reduce questions overall.
Pro Feature: Account Management & Premium Support
With their Olark Pro plan, Creative Bag has access to priority, same-business-day support. Rotman shared, "My account manager Drew at Olark is so quick and so helpful. Any questions we have and changes we want to make, he's on top of it and great at communicating. And so cheery! As soon as we get his email, we're like, how can we not smile?"
Shortcuts
With Olark live chat, agents can save a very short "code" to allow them to quickly call up common responses like greetings and FAQs. The company uses Shortcuts to make their chats even faster and more efficient with customers.
Transcripts
Olark automatically saves a transcript of every chat, whether it's live chat or CoPilot. Creative Bag reviews transcripts to get customer insights and understand how their customer service is going. "It's different to read some of the customers' questions directly versus a team member's interpretation of what they said," Rotman reflected.
Customer Information
Olark live chat offers some customer information like browser and device type and location during a chat, which Creative Bag uses to manage technical issues on the site if a customer is having trouble (like workarounds that are appropriate to their device) or advise them quickly on shipping times.
Co-Browsing
Olark offers an add-on feature that allows a live chat agent to temporarily take over their customer's browser—with permission—to guide them through a process. Because Creative Bag closed two physical locations in Toronto, some of their customers turned to online ordering, but weren't as used to the process. "Co-browsing definitely helps," Rotman said. "On our site, we have thousands and thousands of SKUs, so sometimes it's overwhelming. It's one thing to look at 40 sizes of a clear bag when they're in front of you, it's another to look at them on a website with measurements. Our agent Shannon can take over and help customers or show them, 'This is how you choose priority on an order," 'This is how you choose pickup' or 'I'll bring you to the page and show you the swatch.' It helps her hold their hand."
Results
With the help of Olark live chat, Creative Bag has diverted traffic from phone lines and email by providing another convenient way for customers to get in touch with them. With the addition of their CoPilot chatbot, they've automated many replies to redundant questions, with 75-80% of those inquiries never needing replies from their human agent! CoPilot and live chat combined have helped their dedicated agent effectively juggle thousands of customers. Shortcuts, customer information, and co-browsing add additional efficiencies to use their support resources wisely.
Using insights from chat transcripts, Creative Bag now understands their customers better and uses the information to continuously improve their automation, website text, user interface, and visual aids. It all translates into making their customer experience easier and better, while streamlining the workload of their customer support team.
Conclusion
Creative Bag is in the process of growing its business. The pandemic accelerated the already-planned closure of many of its physical locations, which has made its online customer service all the more critical. That means everything they can do to support their dedicated chat agent—a part of their capable three-person support team—makes a difference.
Rotman remarked that during the holiday season, their busiest time, they saw a "crazy high" chat volume. "Those would have been calls or emails, which are extremely time-consuming," she said. "Then we may have lost the customer because they're not on the site anymore. And will they go back on?" Thankfully, Creative Bag doesn't have to worry about the answer to this question.
Since the addition of CoPilot, Rotman has noticed further positive changes, and the big win they were looking for: more support bandwidth. She noted "a huge difference" for their chat agent: "It helps reduce how chaotic her days are!" Having Olark chat built into Creative Bag's customer support has helped the team scale support to meet the needs of their business, and to keep providing the stellar service their customers have come to expect.
Wondering if Olark is right for your organization?
Schedule a call with one of our consultants: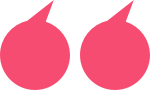 "Olark is a great place to start. Don't be overwhelmed by the idea of jumping into chat and the automated bot world. Once we got to CoPilot, it was just simple and easy, not intimidating. If you're hesitating, it's not as big of a leap as you think it's gonna be. And chat is not as overwhelming as you think. When I handed live chat to my customer service agent, they'd never done it before. They adapted extremely quickly to it. So I would say, give it a try. You won't regret it. How many years ago did I give Olark a try? And I'm still here!"
Lauren Rotman,Director of E-Commerce
Join these organizations using Olark: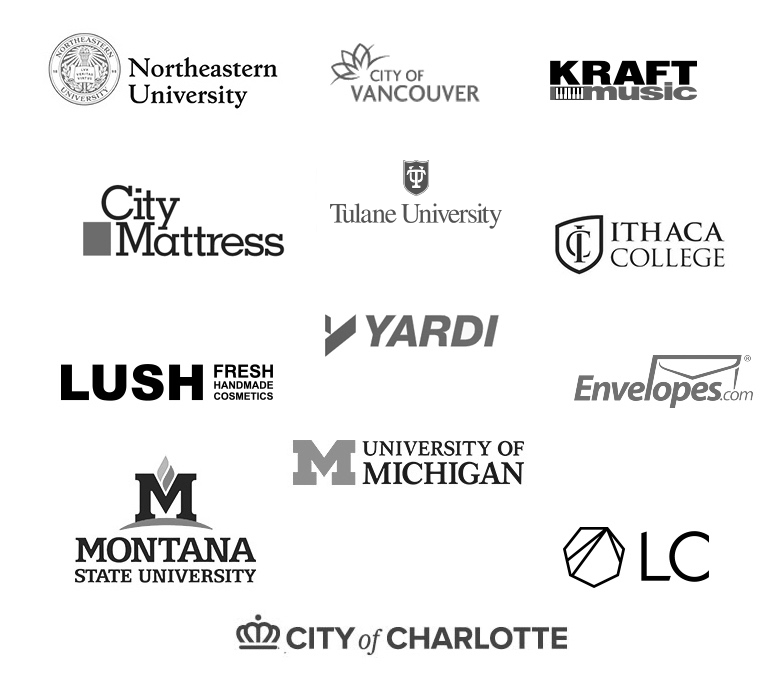 Your next customer is on your website. Talk to them.