Chippewa Valley Technical College uses Olark to boost applications and streamline recruiting
How live chat became CVTC's new lead generation channel and one of their most popular communication tools
Chippewa Valley Technical College is a two-year technical college serving students from 11 counties in Western Wisconsin. As part of the Wisconsin Technical College System, CVTC offers 115 programs, 35 certificates and 13 apprenticeship opportunities, with campuses in Eau Claire, Chippewa Falls, Menomonie, Neillsville, and River Falls.
In 2017, CVTC was interested in adding live chat to their website just to keep up with the times. Their team thoroughly researched many different live chat tools and ultimately chose Olark. At first, they weren't sure the scope of how Olark would be used, but were shocked at how helpful it was after they adopted it.
Organization
Chippewa Valley Technical College is a two-year technical college within the Wisconsin Technical College System, serving students from 11 Wisconsin counties.

Location
Wisconsin, USA
Approach
Chippewa Valley Technical College uses Olark live chat across two departments within the organization: recruitment and student services. They have had nearly 35,000 chats using Olark.
Key Olark features used:
Chat routing & automation
Based on the URL a visitor is viewing while beginning a chat, they will be routed to CVTC's recruitment or student services teams. Automatically routing visitors to specific teams is a feature their team couldn't live without. The team has also set up certain automation tools to greet visitors who complete certain actions, or for those who have visited specific landing pages.
Javascript API
CVTC uses the Javascript API to the fullest, automatically passing visitor information, actions, and browsing history to agents to best serve them during a chat session. Once a chat session with a prospective student is complete, agents use the webhook command to push the transcript into their CRM.
Transcripts
The CVTC team uses transcripts on their recruitment team. This allows agents to better understand the goals of prospective students so they can find the program that is right for them.
Pre-chat survey
The college utilizes pre-chat surveys for all prospective students on their public website to collect names, email addresses, and phone numbers from interested students. This works as a lead generation tool. Once a current student has logged in and authenticated their account, the information collected in a pre-chat survey is automatically passed to the college's CRM.
Shortcuts
Both the recruitment and student services teams use Team Shortcuts to provide consistent answers to the most commonly asked visitor questions on their website. For example, if the student has a question about the library hours, the agent can type ;libhours and the chat will auto-populate with the pre-written response.
CRM Integration
CVTC measures success based on the number of applications submitted year over year. Because of their CRM integration, they can see which new applicants completed a chat session before applying. This allows them to measure the impact Olark has on their goals.
Results
Olark is now actively monitored throughout all business hours and acts as a lead generation tool even when agents are unavailable. It has quickly become one of CVTC's most popular methods of communication and continually helps their team move the needle forward in their marketing and recruitment efforts.
With the implementation of their CRM, Chippewa Valley Technical College logs completed conversations in Olark to help everyone on their team, from agents to the assigned recruitment specialist, all the way through to the admissions team. Using Olark has helped the college streamline its process of getting students access to education.
Since using Olark live chat, CVTC has also seen a significant drop in phone calls for minor questions. Live chat has given students a less intimidating way to ask questions and allowed the college to capture more prospective students as leads.
Conclusion
Although Chippewa Valley Technical College didn't become an Olark customer to solve a certain problem, their team saw benefits right from implementation: a drop in redundant phone calls, improvement to processes for managing inquiries across multiple departments, and even a new lead generation channel for their school. The CVTC experience with Olark proves that even when there isn't a problem with current practices, there is always room for improvement.
Wondering if Olark is right for your organization?
Schedule a call with one of our consultants: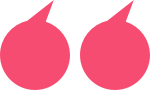 "When CVTC first approached me regarding the integration of an online chat program, we went through the gamut of research on many comparable platforms. After all was said and done, Olark was the bright star that shone from the rest of the pack. Not only has it helped us stay on a consistently upward application trajectory, but it consistently helps reduce the day-to-day strain on our recruitment department. Thank you, Olark!"
Joshua Myers,Full-Stack Web Developer
Join these organizations using Olark: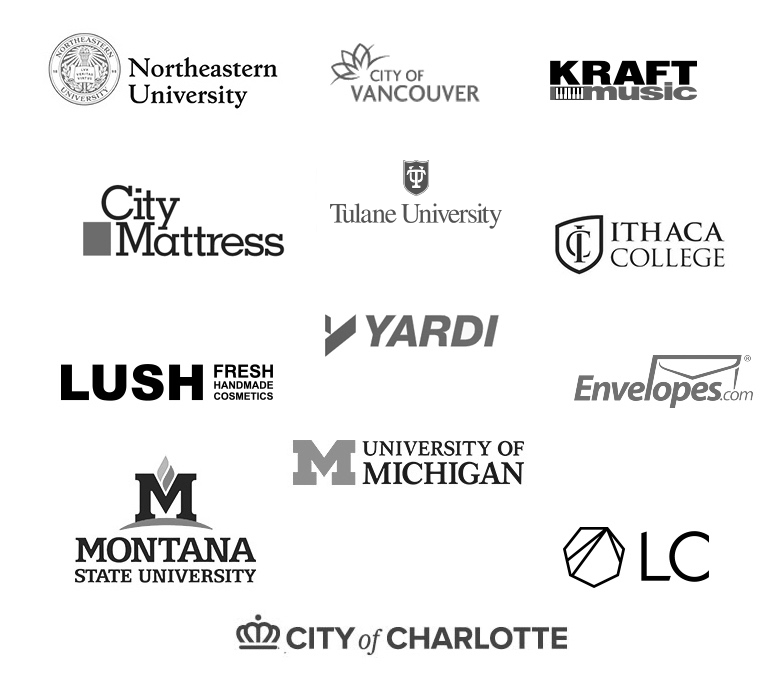 Your next customer is on your website. Talk to them.