Building the best live chat &
the best place to work.
Olark is: Ben Congleton, Roland Osborne, Matt Pizzimenti, Zach Steindler, Aaron Wilson, Bill Thompson, Brandon Dimcheff, Sunir Shah, Lindsay Elia, Jeff Zellner, Ryan LaBarge, Joe Westhead, Kyle Lambert, and Laure Parsons.
We build slick software (and climb Redwoods)
Formally launched in August of 2009, we received angel funding (including Y-Combinator ), and have our offices in the quiet Silicon Valley hamlet of Palo Alto, California in these United States of America.


Powered by Rackspace Cloud Computing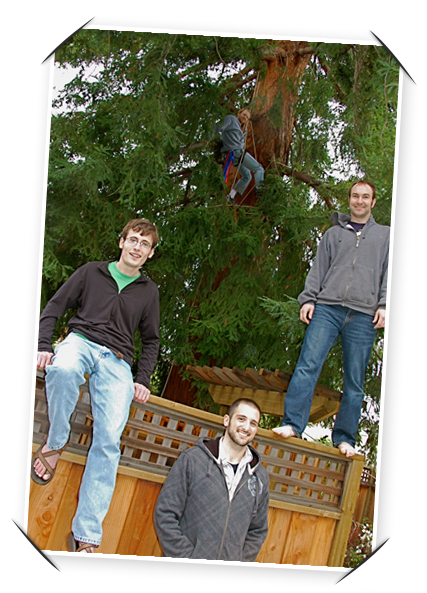 Photo: Michelle Arevalo Carpenter