Finding the cofounders
March
Original team meets up at
CoffeeHouseCoders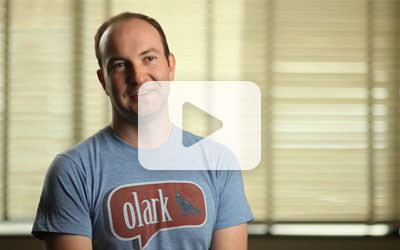 April
Hab.la accepted into Techstars by Jason Mendelson
April
Founding team gets a phone call from
Y Combinator and accepts offer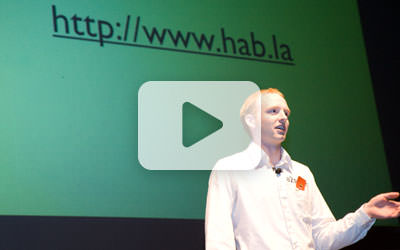 April
Ben and Roland present at TechNow 2009

July
Hab.la name changed to Olark
August
Zach joins as fourth cofounder
August
Olark launches in
Techcrunch
August
Y Combinator
Demo Day
for S09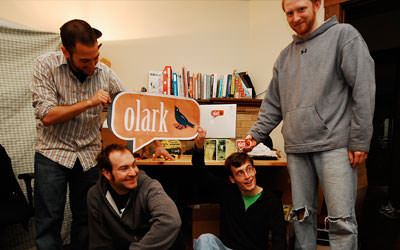 Location: Palo Alto
Bootstrapping
Revenue per day: $260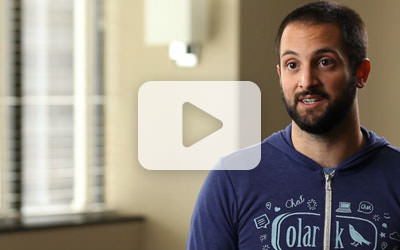 Full change to All Hands Support

July
Olark launches
Shopping Cart Saver
October
Olark introduces annual plans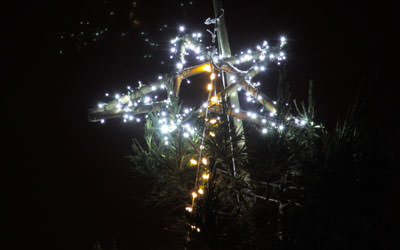 December
The first lighting of the redwood hosted in California, star visible from University Ave, Caltrain Station
Location: Palo Alto
Team Size: 4
Our first hires
March
First employee hired (Aaron Wilson)
February
1,000 paying customers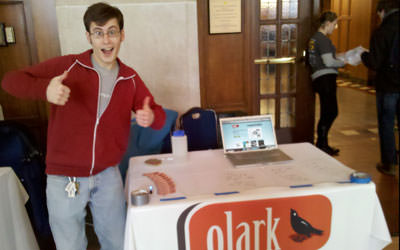 December
Bay Area team hosts the Lighting of the Redwood
Locations: Palo Alto, Ann Arbor, Virginia
Team Size: 7
Growing the team
April
Olarkers win top places in the Delivering Happiness,
Happiness Hunt
June
Olark launches
Targeted Chat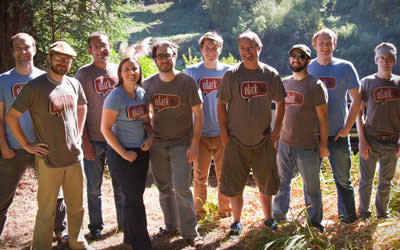 July
First retreat, at the Russian River in Sonoma. We write the original
Olark core values, CAMPS
September
First European Hire (Joe Westhead)
October
Ben presents
All Hands Support
at Userconf
November
5,000 paying customers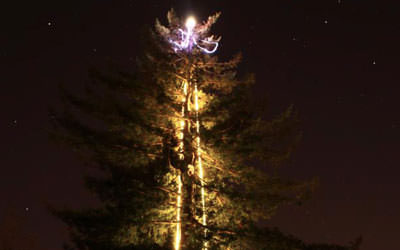 December
Third lighting of the redwood features snow.olark.com, Arduinos and raspberry pie.
Locations: Ann Arbor, Virginia, Palo Alto, Armenia, New York
Team Size: 12
Building teams at Olark
May
First South American Hire (Fernando)
June
Olark Headquarters leaves 245 Ramona, Palo Alto and heads to South Park, San Francisco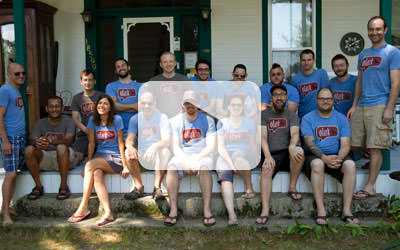 July
Olark 2nd Retreat in beautiful Traverse City Michigan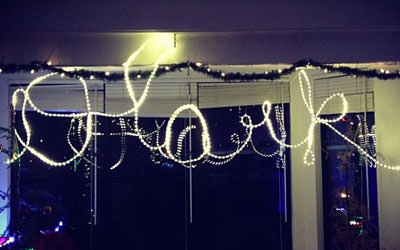 December
Olark's first lighting of the redwood in the San Francisco, hue lights light up the party.
Locations: San Francisco, San Jose, Brazil, Phoenix, Philadelphia, San Diego, Ann Arbor, Palo Alto, New York, Yorkshire, Greensboro, Missoula
Team Size: 21
Organization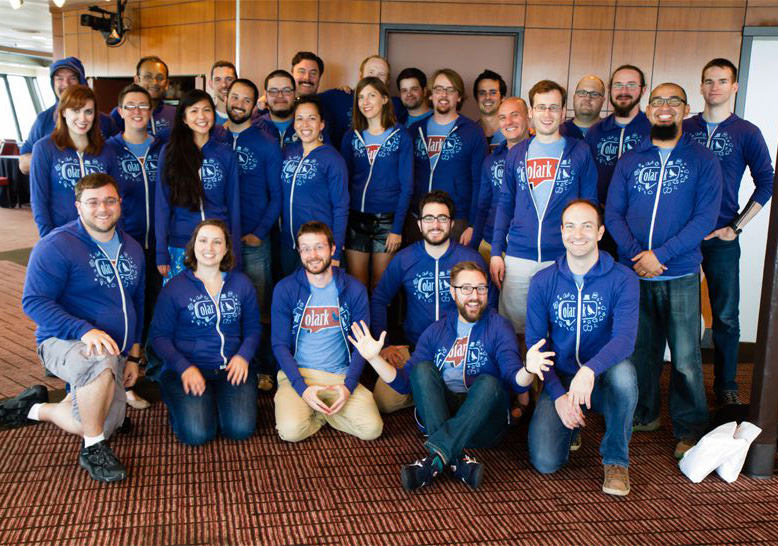 July
Olark third Anual Retreat in Seattle
November
Launched
Chat Ratings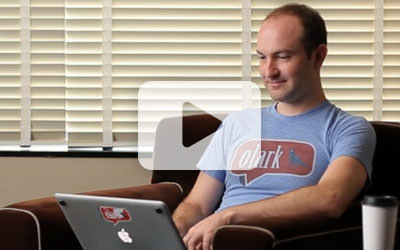 November
10,000 paying customers
Locations: San Francisco, Portland, Greensboro, San Jose, Brazil, Phoenix, Philly, San Diego, Ann Arbor, Detroit, Palo Alto, Toronto, New York, LA, Boulder, Austin, Santiago, Missoula
Team Size: 31