Happy Customers, Now.
Over 10,000 businesses worldwide pay Olark to help them create happier customers and better sales. They share the vision that our founders had five years ago in a house in Palo Alto - that live chat is more than just two people talking. It's an opportunity to connect with a real human being.
These 10,000 paying subscribers didn't show up overnight. Scroll down to learn more about what it takes to power the Olark network and how we got here.
Olark at 10K
"We created Olark to humanize the web and bring back relationships between business and their customers." - Ben Congleton
Launched with the Y Combinator Summer 2009 class, Olark brought a vision to the market of an entirely new, on-page live chat experience. What if your customers could talk to you while still browsing your website without interruption? A great idea. We've never looked back.
Time to 1,000 subscribers
1 year 7 months
February 2011
Time to 5,000 subscribers
3 years 4 months
November 2012
Time to 10,000 subscribers
5 years 4 months
November 2014
Customer service software is growing fast
Zendesk has shown the world how fast the customer service cloud software market is growing. Just as Zendesk made waves when they announced 10,000 paying customers back in 2011, Olark is proving that live chat software is now a critical part of any customer service cloud solution. Zendesk made it to 48,000 customers in 2014. Can Olark make it there tomorrow still pulling itself by its bootstraps?
| | | | |
| --- | --- | --- | --- |
| | Launch | 10,000 | 48,000 |
| Venture Backed | 2007 | 2011 | 2014 |
| Bootstrapped | 2009 | 2014 | ? |
Chat Is Huge!
"What live chat has become is truly remarkable. Every year we see thousands of new users come online, some just testing the water, others ready to push the limits of innovation." - Matt Pizzimenti
Chats over Olark (all-time)
51,900,135
Chats per year over Olark
2009
2010
2011
2012
2013
2014
51,636
540,705
3,669,262
8,030,399
14,491,910
23,210,198
Chats per day on Olark Servers 2014
63,589
Messages with a smile
~1.2%
Median initial response time
29
Seconds
Median chat duration
5
Minutes
Our customers are great
"The customers are what make Olark truly unique. On any given day I might talk to a company making travel easier, leading whitewater rafting adventures, selling bikes, raising money for social justice issues, and streamlining business process, and no two days are ever the same." - Roland Osborne
Our customers are located in over 150 countries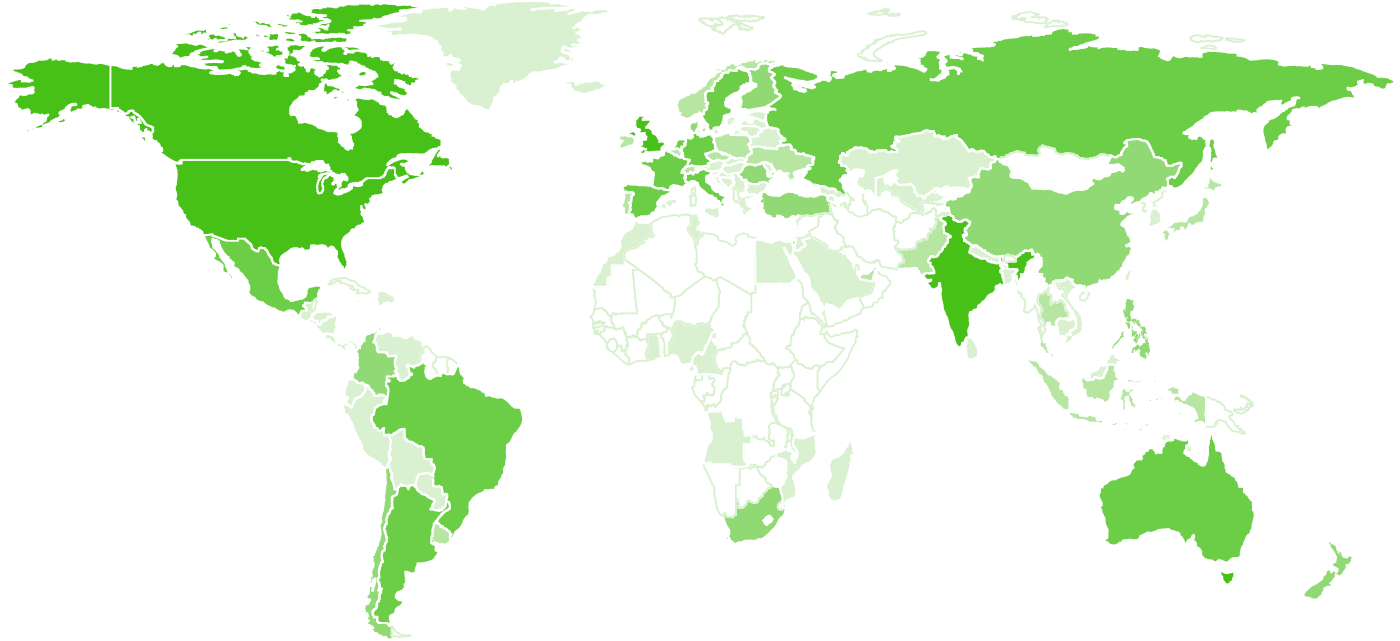 Date of first paying Olark customer
August 19, 2009
Olark Now
"The landscape in 2014 has completely changed from when we started out in 2009, yet here we are - still bootstrapped, profitable and proud." - Zach Steindler
32
Olarkers
Spanning
11

States

18

Cities

4

Countries
10,911/km
Farthest trip taken by an Olarker to work in person. Sao Paulo to Seattle.
150,057
Pets
150k

Bees

19

Dogs

17

Cats

10

Hens

4

Ducks
2

Rabbits

2

Snakes

1

Lizard

1

Mouse

1

Mossball
760,939
HipChat messages sent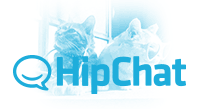 1,000+
Climbing walls climbed
1
Dungeons and Dragons games played
30+
Times customers have sent goodies to an Olark office
20+
Number of times Darius Rucker's Wagon Wheel has been karaoked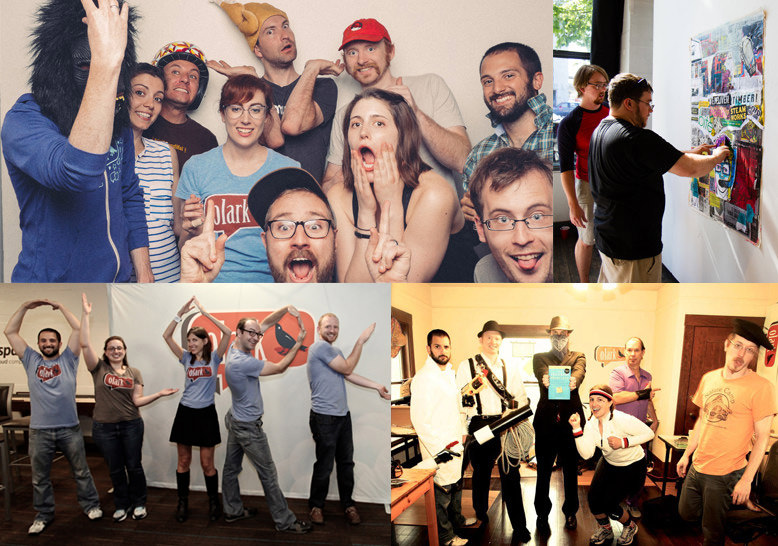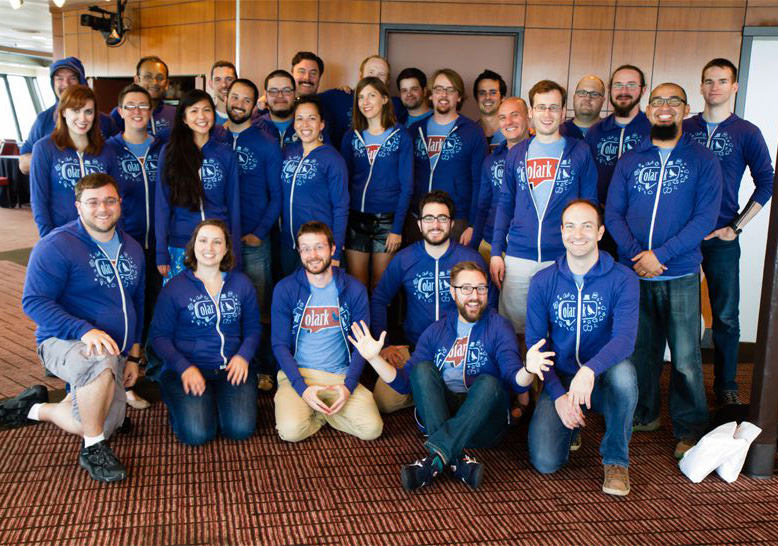 Olark Operations
322,643
Desk.com support tickets answered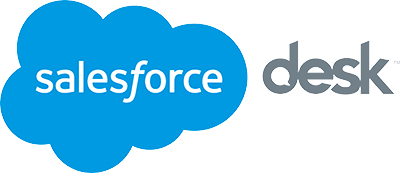 1,925
JIRA tickets opened
153
Github repositories
199.82
Average chats per day
1,657
Tshirts mailed
250
Servers
The Olark Timeline
Finding the cofounders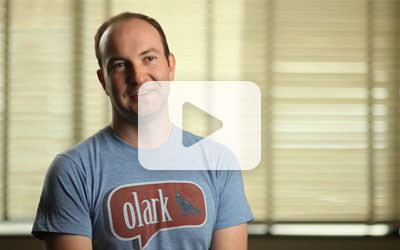 April
Hab.la accepted into Techstars by Jason Mendelson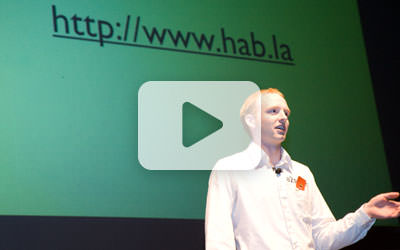 April
Ben and Roland present at TechNow 2009

July
Hab.la name changed to Olark
August
Zach joins as fourth cofounder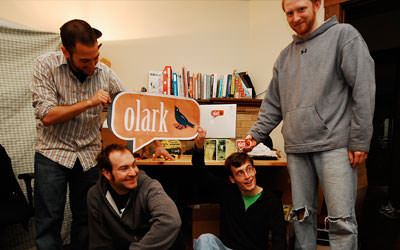 Location: Palo Alto
Bootstrapping
Revenue per day: $260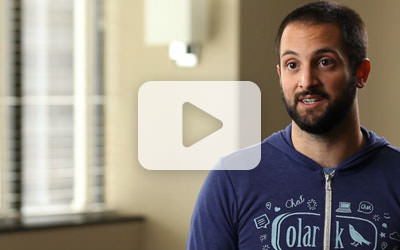 Full change to All Hands Support

October
Olark introduces annual plans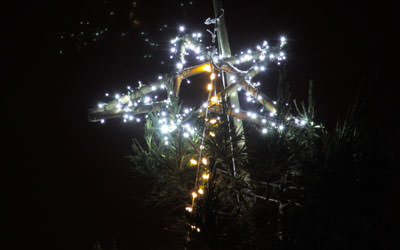 December
The first lighting of the redwood hosted in California, star visible from University Ave, Caltrain Station
Location: Palo Alto
Team Size: 4
Our first hires
March
First employee hired (Aaron Wilson)
February
1,000 paying customers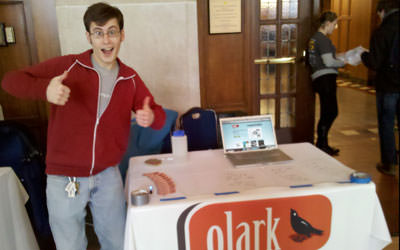 December
Bay Area team hosts the Lighting of the Redwood
Locations: Palo Alto, Ann Arbor, Virginia
Team Size: 7
Growing the team
April
Olarkers win top places in the Delivering Happiness,
Happiness Hunt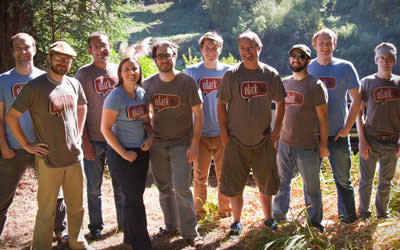 September
First European Hire (Joe Westhead)
November
5,000 paying customers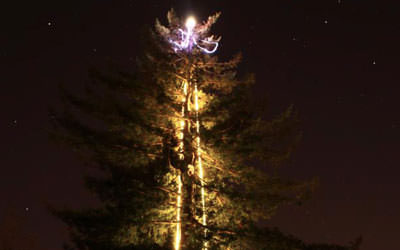 December
Third lighting of the redwood features snow.olark.com, Arduinos and raspberry pie.
Locations: Ann Arbor, Virginia, Palo Alto, Armenia, New York
Team Size: 12
Building teams at Olark
May
First South American Hire (Fernando)
June
Olark Headquarters leaves 245 Ramona, Palo Alto and heads to South Park, San Francisco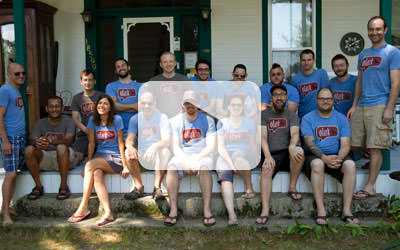 July
Olark 2nd Retreat in beautiful Traverse City Michigan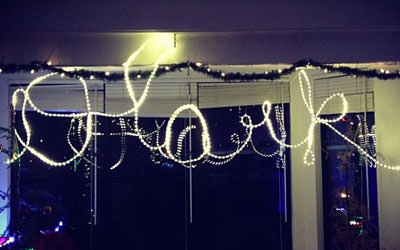 December
Olark's first lighting of the redwood in the San Francisco, hue lights light up the party.
Locations: San Francisco, San Jose, Brazil, Phoenix, Philadelphia, San Diego, Ann Arbor, Palo Alto, New York, Yorkshire, Greensboro, Missoula
Team Size: 21
Organization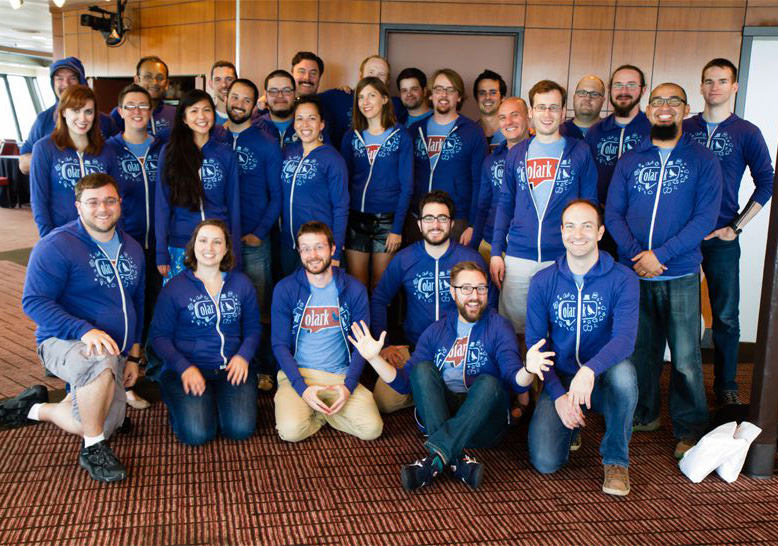 July
Olark third Anual Retreat in Seattle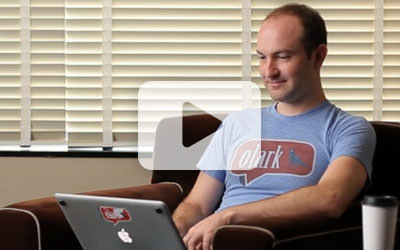 November
10,000 paying customers
Locations: San Francisco, Portland, Greensboro, San Jose, Brazil, Phoenix, Philly, San Diego, Ann Arbor, Detroit, Palo Alto, Toronto, New York, LA, Boulder, Austin, Santiago, Missoula
Team Size: 31
Friends
Thank you to all of our amazing customers!