Help
/
sales-marketing-integration
Using Olark with Segment
Segment is the single hub to collect, manage and route your customer analytics data. Segment will also host your Olark code, and load the chatbox on the page.
If you are an existing Olark customer, and want to connect to Olark through Segment, we recommend that you remove the existing Olark code from your site before using the steps below.
Connecting Olark to Segment
Step 1
Note: Before connecting Olark to Segment, make sure you have signed up for an Olark account and are are logged into it.
Use the button below to connect Olark to a Segment project.
Step 2
That's it! It takes about 5 minutes after enabling Olark for Segment to load the script on to your site. Once that is done, you can start chatting from the chat console
Customization
You can customize your chat box in your Design settings
If you want to harness the power of the Olark API, you can do so easily using the Segment 'ready' function
Troubleshooting
If you have any issue with your Olark integration, you can check the settings in Segment > Workspaces > Projects > Integrations.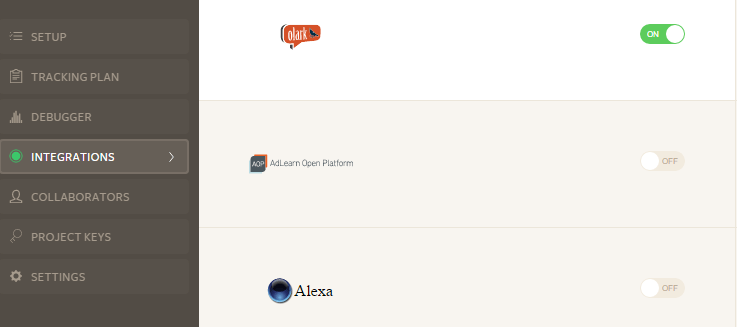 Check that the site ID in the Segment settings matches your Olark site ID.