Do your customers know how to get a hold of you?
With Olark's live chat tools and simple contact forms, you'll never miss an opportunity to create lasting impressions for your customers — and increase sales for your business.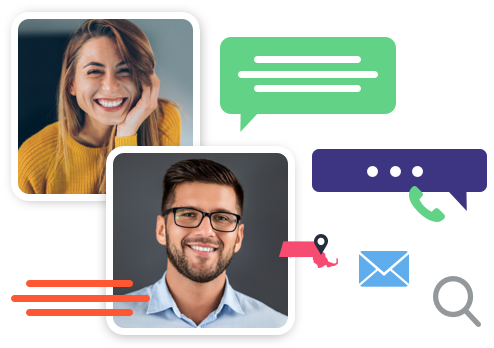 Manage live chat conversations with visitors on your website in Olark's easy to view agent console.
Fast access to visitor information and organized conversation tabs make live chatting with Olark simple. You will be able to chat confidently seeing who is on your website in the visitor list, and track which pages visitors are on as they move through your site.
Visitor profiles
Offer more targeted sales service with visitor profiles. Olark automatically shares information such as location and whether you are speaking to new or returning visitors. Profiles are customizable, so you can save customer information that matters most to your business.
Visitor activity
Build relationships and increase retention with visitor activity. During chat, agents can quickly view the visitor's history including which agents they've spoken to previously, full live chat transcripts, notes, and offline messages — saving time and improving customer satisfaction.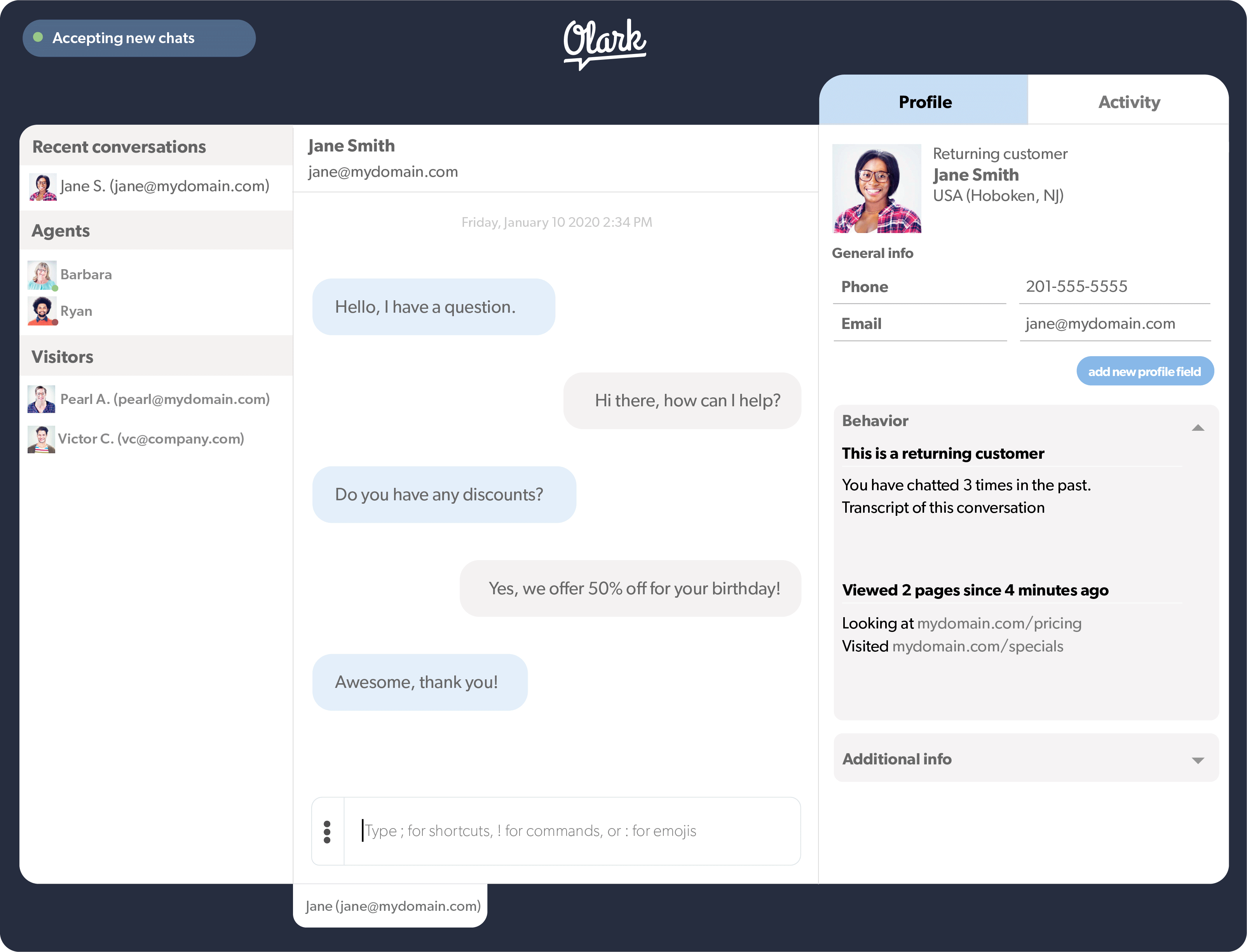 Visitors on your website want to talk to you — make it easy with Olark.
Ready to chat? Leave the chat box minimized for visitors to start the conversation, or set automated greetings and messages to get their attention. Need to step away from your desk? When chat is not active, choose to hide chat, turn on an away message, or offline contact form so customers can send their questions and contact information.
The live chat features you need to listen, learn, improve.

Automation
Save time using automation to greet customers, send custom messages based on visitor behavior, route chats, and more.

Analytics
Easily search transcripts, track team metrics, and get detailed traffic and summary reports delivered straight to your inbox.

Chat tools
Never miss a chat with desktop notifications, and handle chats quickly with page tracking and canned messages.
Your next customer is on your website. Talk to them.