Help
/
crm
Desk integration guide
Use our Desk.com integration to manage cases over time, create potential leads, and add tags for later use while chatting to your website's visitors.
Begin with our Desk.com integration page. Here you'll see empty text fields where you'll need to enter information found in Desk.com.

In your Desk.com Admin Dashboard, click the icon for Settings, then click API and then click the button for Add API Application.

Fill out the information as shown in the screenshot below. Name is Olark, Website URL is http://olark.com, and Callback URL and Support URL should be left blank. Don't forget the http://, or it won't work!

Once Olark is added to your Applications, it will show your Key and Secret beneath the Olark title. Click Your Access Token to reveal your Token and Token Secret. Copy each of these pieces of information, and paste them into the matching fields on the Olark Desk.com integration page. If you have a custom CNAME with Desk, like help.example.com, use that instead of your desk.com subdomain.

If you use the !desk command while chatting as an agent, we will create a case in Desk.com with the chat transcript attached. You can also use the !tag command followed by a keyword of your choice to add a tag to the case in Desk.com. Check out our full list of commands here.

We also recommend enabling the Pre-chat Survey in your Olark settings. This prompts the visitor to enter their name and email address before starting a chat, and will make that information available in Desk.
And that's it!
Once connected, you can send a test case at any time with the click of a button inside the configuration area:

Here's what an Olark conversation looks like inside of Desk.com: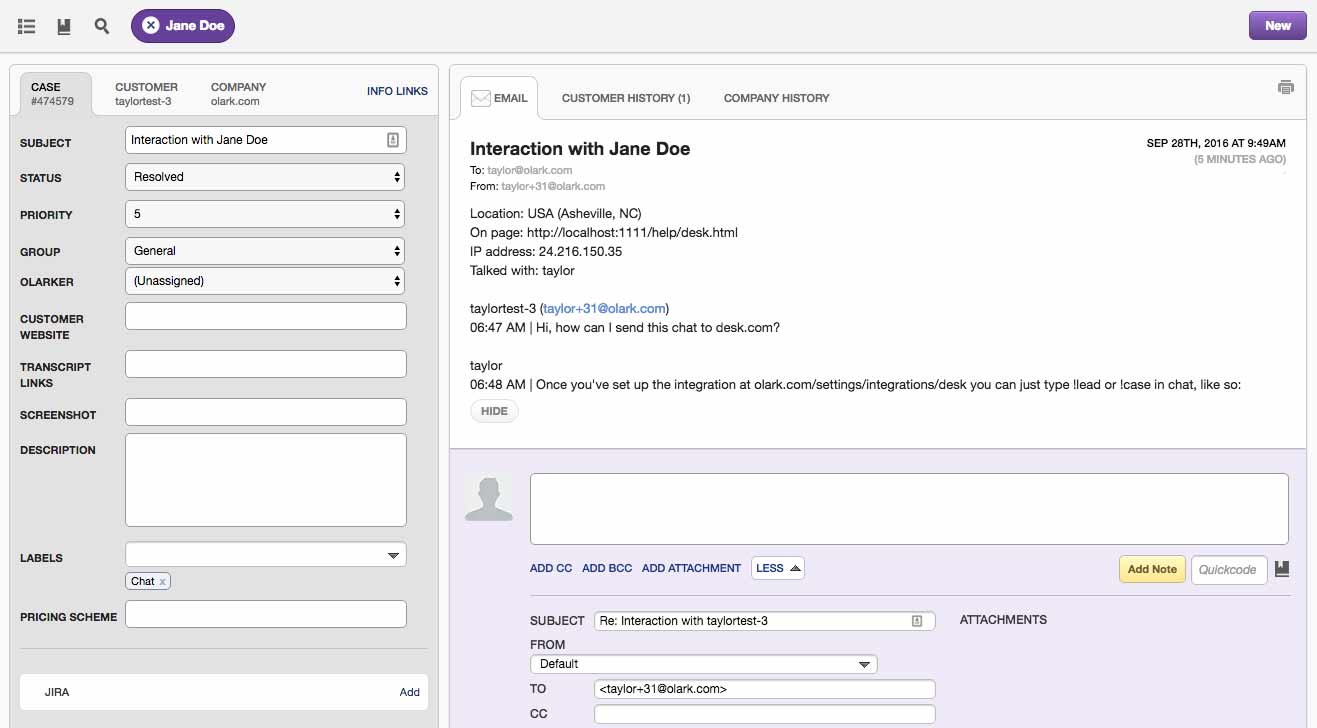 Or, if you're using their Next Gen Agent, here is how it looks: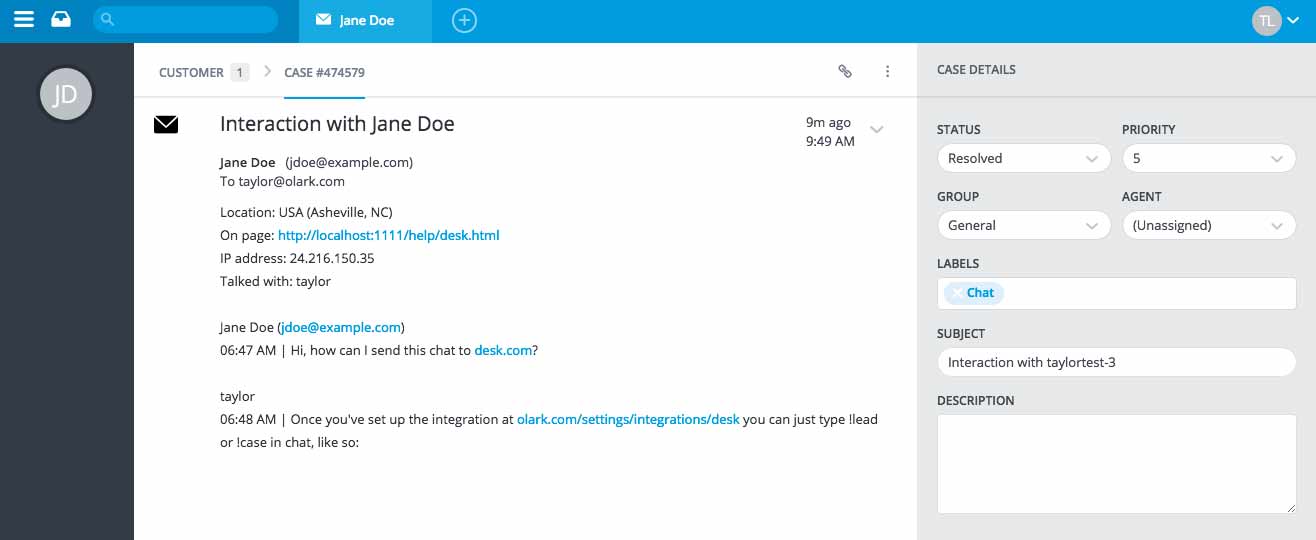 Desk.com fields
Here is a list of the fields we send to Desk.com
emails (type: "work")
first_name
last_name
phone_numbers (type: "work")
priority (constant: "5")
status (constant: "new")
subject: subject
type (constant: "email")
labels (an array of tags added by the agent)
to (the agent's email address)
from (the visitor's email address)
body (the content of the chat transcript or offline message)
status (constant: "received")